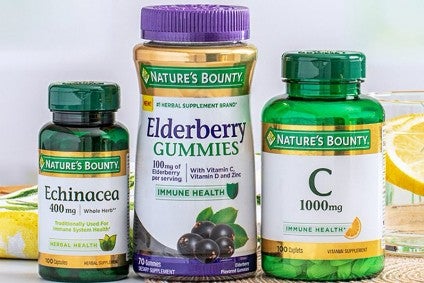 Nestlé has confirmed media reports this morning (26 April) that it is in talks to acquire The Bountiful Company, a US-based manufacturer of vitamins and supplements majority-owned by private-equity firm KKR .
The world's largest food company provided no other details in a statement other than to say "it is in discussions to acquire all or part of The Bountiful Company".
Based in Long Island New York, Bountiful has been headed up by CEO Paul Sturman since 2017 and is a branded producer of vitamins and supplements, as well as snack foods, under product lines such as Nature's Bounty, Pure Protein and Puritan's Pride.
The business filed for an IPO on the New York Stock Exchange earlier this month, which could still go ahead, The Wall Street Journal reported late last week, quoting unnamed sources. The publication said a deal with Nestlé could fetch a price in the region of 'mid-single-digit billions', presumably in dollars, and a transaction could materialise as soon as this week but with no guarantees.
Meanwhile, a source for Bloomberg said a purchase of Bountiful by Nestlé may 'pre-empt' an IPO. The news agency added New York City-based KKR had been planning a share offering for Bountiful since at least January, valuing the business at US$6bn.
The company was originally founded as Nature's Bounty in 1971 before it was rebranded by KKR in partnership with CEO Sturman in 2017. Bountiful generated sales of more than $2bn in 2020 and the company also offers a private-label manufacturing service, according to the IPO prospectus.
Bountiful has manufacturing, packing, distribution, and warehouse facilities across the US and in Canada and the UK, according to its website. It also "maintains offices overseas" in China, Spain, South Africa and New Zealand.
Bruno Monteyne, an analyst at AllianceBernstein , said: "VMS is an area that many big CPG companies have talked about with increasing interest. Indeed, it builds on Nestlé's existing VMS profile after their acquisition of Atrium a couple of years ago. It also builds on Nestlé's desire to push more into healthy/medical nutrition/self-care trends and puts into action right away their intention to go into acquisition mode and acquire in this kind of price tag range."
In December 2017, Nestlé moved to buy Canada-based vitamins and supplements group Atrium Innovations for US$2.3bn from investors led by US private-equity firm Permira.