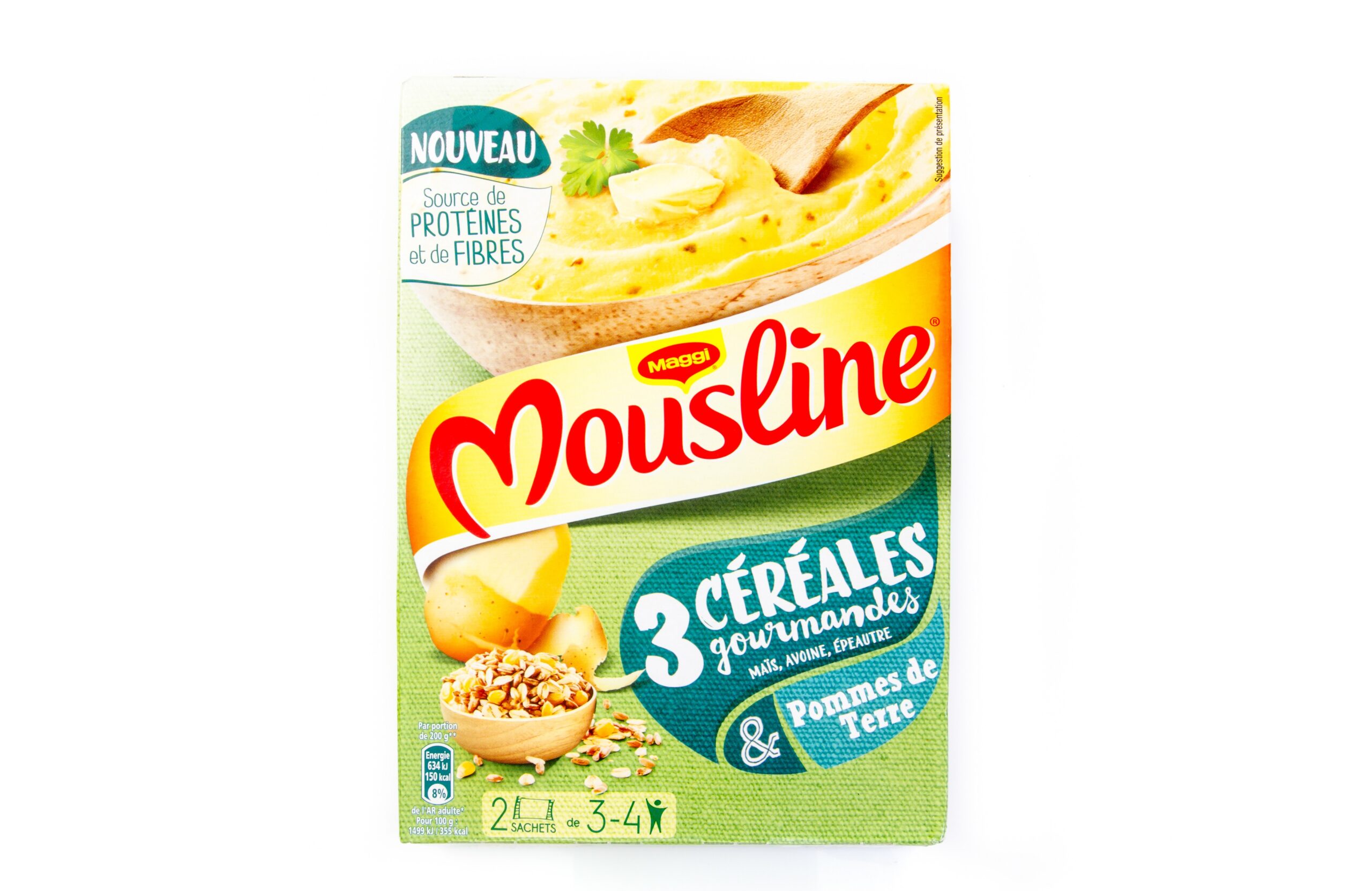 Nestlé has launched a review of its France-based mashed potato business Mousline.
The world's largest food maker said the assessment may end up in the business being sold.
Nestlé said it wants to "identify options to enhance the long-term development" of  Mousline.
Its factory is based in Rosieres -en-Santerre in the potato-growing area Somme. The site employs some 150 people.
Mousline's processed mashed potato products are sold domestically and exported.
In a statement, Nestlé said: "As part of its ongoing portfolio review, Nestlé's management in France has announced a strategic review, which may include the sale, of the Mousline mashed potatoes businesses in France and abroad.
"Mousline benefits from numerous assets, including the commitment and industrial know-how of its teams and the strong reputation among consumers. This review aims to reconsider the strategic approach of these businesses in order to be able to pursue growth objectives and strengthen the innovation capacity of the Mousline brand."
Nestlé said the review, expected to be completed by next summer, will not mean any change in the day-to-day operations of the business or its relations with customers, partners and suppliers.
In June, Nestlé suggested it is planning to shift its product portfolio towards healthier lines.
It issued a statement saying it is "working on a company-wide project to update its pioneering nutrition and health strategy".