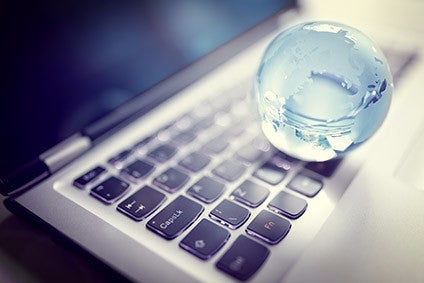 Nestlé and Danone are among companies to have joined a push to set climate targets across their operations to meet the goal of limiting the planet's temperature rise to 1.5°C.
Responding to a call-to-action issued in June by a group of business, civil society and UN leaders, the companies have committed to set climate targets across their operations and value chains aligned with the aim of limiting the rise in global temperatures to 1.5°C above pre-industrial levels and reaching net-zero emissions by no later than 2050.
Since the first 28 companies committed to the 1.5°C target were announced in July, the number has more than tripled. The new cohort of companies include Nestlé, Danone, UK retailer The Co-op and France-based foodservice giant Sodexo.
Some of the new companies, including Nestlé, have gone further and set out plans to achieve zero net greenhouse gas emissions.
This week, political and business leaders convene in New York for a climate summit to discuss how to limit emissions and tackle climate change.
Lise Kingo, CEO and executive director of the UN Global Compact, said: "These bold companies are leading the way towards a positive tipping point where 1.5°C-aligned corporate strategies are the new normal for businesses and their supply chains around the world. This is the type of transformative change we need to deliver on the Sustainable Development Goals for both people and planet."
Last October, a report from the UN's Intergovernmental Panel on Climate Change (IPCC) offered a downbeat view of current and prospective progress towards the goals agreed under the Paris climate accord three years ago.
Limiting global temperature rise this century to 1.5°C above pre-industrial levels is still technically feasible, the IPCC's report stated, but would require "rapid and far-reaching" transitions in land, energy, industry, buildings, transport and cities.
Global net human-caused CO2 emissions would need to fall by around 45% by 2030 against a 2010 baseline to put the world on track for only a 1.5°C temperature rise. A continuation of current trends, on the other hand, is likely to result in global warming of around 3°C by the end of the century.
"Warming beyond 1.5°C is a calamity we simply must not risk," Andrew Steer, president and CEO of US-based research organisation World Resources Institute, said yesterday (22 September). "Science-based targets provide a blueprint for companies to make a clear contribution to meeting the goals of the Paris Agreement, but we need all hands on deck. There is not a minute to lose."
Nestlé last week set out its pledge to "lay out a time-bound plan including interim targets consistent with the 1.5°C path".
Key components of the plan include "speeding up the transformation of its products in line with consumer trends and choices; scaling up initiatives in agriculture to absorb more carbon; and using 100% renewable electricity." It plans to monitor progress annually.