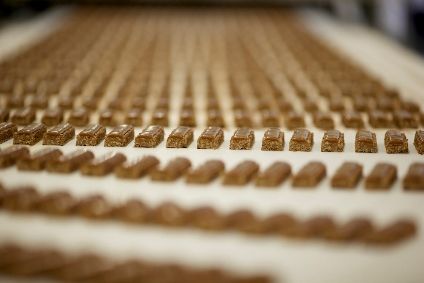 Nestle has withdrawn its appeals in two cases in which it was fined for colluding to fix prices in Germany, the country's federal competition authority, the Bundeskartellamt, has confirmed.
The Swiss food giant was one of 11 confectionery companies to have been handed fines between 2011 and 2013 totalling around EUR57m (US$61m) for price-fixing offences. Others included the German unit of the former Kraft Foods and Alfred Ritter.
In a separate case, Nestle and the German units of Kraft Foods, Unilever and Dr Oetker were fined a combined total of around EUR22m for what the Bundeskartellamt said was engaging "in price agreements and illegal exchanges of information" that led to confectionery price increases. The fines were imposed in 2012 and 2013.
In 2013, Bundeskartellamt president Andreas Mundt said: "In 2007, prices for important raw materials for the production of chocolate, such as milk and cocoa, increased significantly. Some of the companies wanted to make sure that they could directly pass on their increased costs to the consumers. Instead of finding an entrepreneurial solution, the companies opted for illegal measures. Competition with rivals was simply eliminated and customers burdened with coordinated price rises."
A Bundeskartellamt spokesperson told just-food today (23 January) that Nestle had withdrawn its appeals over the fines in December. The spokesperson said there were no pending appeals from any of the companies involved and "the proceedings are concluded".
Nestlé Deutschland could not be reached for comment at the time of writing.
The fines resulted from searches of company offices in February 2008 after the German subsidiary of Mars Inc filed a leniency application in return for assistance into the investigation.