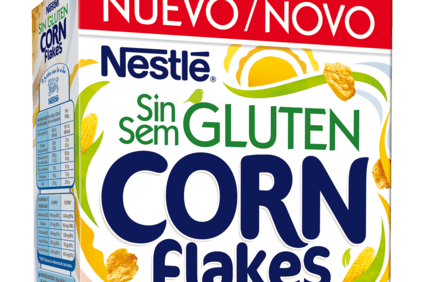 Nestle has launched its first gluten-free cereal in Spain in a bid to meet growing demand in the country.
The group has developed gluten-free cornflakes, pricing the line below major competitors in the sector.
"Our new gluten-free cornflakes are priced approximately EUR2.10 (US$2.66) per 375g," Nestle's Spanish arm told just-food. "The prices of competing products are between 25% and 45% more expensive."
It added: "There is a growing number of consumers diagnosed with coeliac disease or sensitive to gluten. The cornflakes are targeted at these two groups and also other consumers who simply want products without gluten."
Corn does not contain gluten naturally but can be contaminated by wheat and other cereals, Nestle said. Nestle has used a production line dedicated to the manufacture of the product and "rigorous controls" in cleaning methods and the packaging lines, to ensure no exposure to gluten.