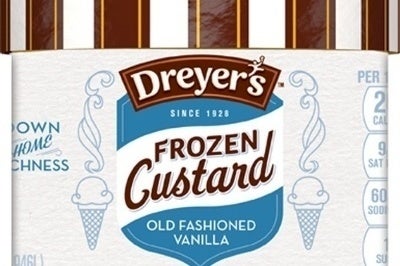 Nestle has expanded its US ice cream brands Eddy's Ice Cream and Dreyer's Ice Cream into frozen custard.
The company is launching six flavours of frozen custard under the two brands: old fashioned vanilla, chocolate malt, mint cookies n' cream, peanut butter pie, salted caramel pretzel and snickerdoodle.
Nestle said that it expects to capitalise on growing awareness of frozen custard outside its roots in the midwest.
"Frozen custard is traditionally viewed as a treat that families would leave their homes to enjoy. We're thrilled to be able to bring this beloved dessert into freezers across the country for families to enjoy in the comfort of their homes," said Jason Merideth, Eddy's and Dreyer's brand manager.
Merideth added Nestle used "high quality, wholesome ingredients" with no artificial colours or flavours to produce the custard product.