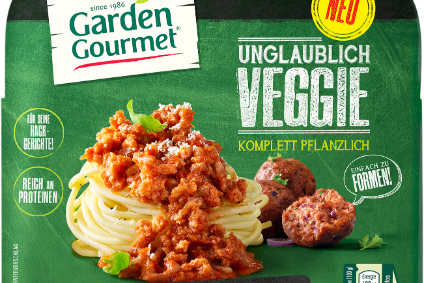 European food giant Nestlé has revealed it is expanding its Garden Gourmet plant-based product range with the addition of non-meat mince.
It has also changed the recipe for its plant-based Incredible Burger.
But neither product will be available in the UK in the short term.
The Garden Gourmet Incredible Mince will be available from September in a number of European countries, including Austria, Germany, Norway and Sweden. The Incredible Burger is already sold in continental Europe, including via fast-food giant McDonald's in Germany.
The Switzerland-based company said at a press launch that the product expansion move comes as people continue to look at different ways to balance their protein intake and lower the environmental footprint of their diets.
"Nestlé is committed to offering a wide range of plant-based products that taste great and offer people new veggie food experiences," it said.
"Like the Garden Gourmet Incredible Burger, the plant-based mince looks and cooks like raw beef due to its perfect blend of protein from soy, natural plant extracts – beetroot, carrot, and bell pepper – and vegetable fats."
On changing the recipe for its Incredible Burger, the company said: "Based on consumer feedback, the plant protein experts and chefs at Nestlé were able to increase the juiciness, grilled beefy flavour and meat-like texture of the burger."
The burger now uses natural soy and wheat protein, colour from natural plant extracts, chopped coconut oil, and a "proprietary method of fermenting plant-based ingredients to boost the 'umami' flavour".
Wayne England, head of Nestlé's food business, said: "We're pleased at the positive response to our Garden Gourmet Incredible Burger from a broad range of consumers. We have listened to their feedback and we have not sat still.
"This autumn, we are launching a next generation that we are sure people will appreciate. As an extension to this exciting and fast-growing burger-led 'cook from raw' platform, we are proud to launch Garden Gourmet Incredible Mince. This is a really versatile ingredient that is a real winner in many dishes. We will continue to work hard to improve our Garden Gourmet offers and to bring new formats to the market."
Asked at the press conference about making the plant-based products available in the UK, England said the company was analysing the best way to get into the market.
"We are looking to see what we are going to do in that space," he said. "The UK remains interesting. We are still looking at it.
"It is on the agenda to launch the Incredible Burger in the UK."