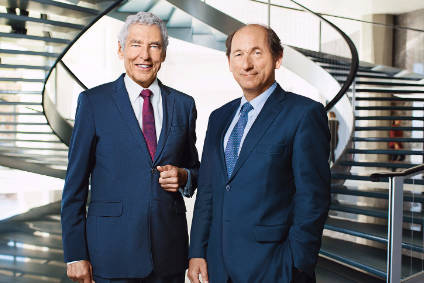 Nestle reportedly expects to appoint a new chairman this year, with CEO Paul Bulcke among the candidates for the position, current incumbent Peter Brabeck-Letmathe has said.
The Maggi maker confirmed comments Brabeck-Letmathe made to Swiss newspaper Blick, which reported the Nestle chair saying Bulcke was one of several candidates in the running to replace him.
Brabeck-Letmathe told Blick Nestle was also weighing up candidates for Bulcke's position should that became vacant.
Speaking to Reuters, Brabeck-Letmathe said Nestle is looking at internal and external candidates for the position of chairman. The 71-year-old and former Nestle CEO is set to step down as chairman next year.
Nestle declined to comment further when contacted by just-food.
Brabeck-Letmathe, who joined Nestle in 1968, was named CEO in 1997. He took the additional role of chairman in 2005. In 2008, Brabeck-Letmathe was succeeded as CEO by Bulcke, who was the head of its business in the Americas. Bulcke joined Nestle as a marketing trainee in 1979.