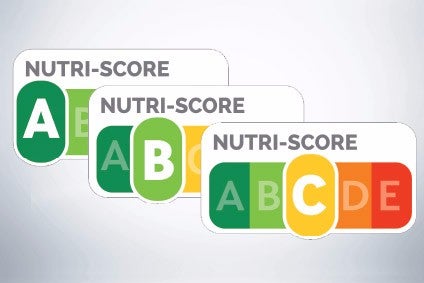 Nestlé has extended the Nutri-Score nutrition labelling system to cover food and beverage products in Spain and Portugal, adding to six other countries in Europe to use the scorecard.
The Switzerland-based food giant said today (11 June) Nutri-Score, which classifies the nutritional value of products using a coloured coded A to E system, is already displayed on some packaging in Spain and Portugal.
Its Fitness Original, Chocapic Bio and Nesquik Alphabet breakfast cereal brands, and its plant-based Garden Gourmet range, now carry the labels in Spain and Portugal, with full implementation planned in those two countries over the next two years, the company added.
The European countries where the coding system is already in place include Austria, Belgium, France, Germany, Luxembourg and Switzerland. The labels originated in France.
Some packaged food manufacturers, including Nestlé, have been keen to implement a uniform nutrition labelling system across Europe. In April, the Swiss firm joined with French dairy giant Danone and French fries maker McCain Foods to urge the European Commission to make Nutri-Score mandatory across the continent.
Marco Settembri, the chief executive of Nestlé's operations in Europe, the Middle East and north Africa, said today: "With Spain and Portugal, we'll now have 7,500 Nestlé products featuring Nutri-Score across the continent. Further studies have confirmed what we believe: Nutri-Score works with consumers in Europe and it has the potential to become the EU-wide system."
Cereal Partners Worldwide, an international joint venture with US-based food major General Mills, will also display Nutri-Score in Spain and Portugal, Nestlé said.