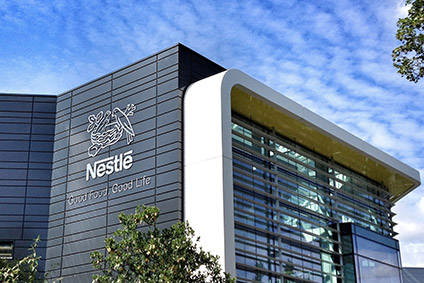 Nestle is looking to give third-party businesses, be they technology start-ups or major digital consultancy firms, the chance to effectively "bid" for work to help it solve future product and communication issues for its brands.
It is set to launch later this month a new open innovation platform, to be called Henri@Nestlé, that it hopes will ultimately give it access to the know-how and fleet-of-foot thinking that technology businesses might be able to bring to its brands.
As well as Nestle offering pitches, tech companies can also submit ideas to the platform.
Pete Blackshaw, Nestle's global head of digital and social media, believes the move will help the business "think about its brands beyond product".
He told The Drum magazine: "What started as a little test the waters exercise has turned into a bigger ambition and it is very closely tied to businesses involvement."
He added: "That might be how to figure out the next generation Nescafé or figure out the Internet of Things for Nespresso, and it will allow entrepreneurial technology start-ups to almost bid for the opportunity."
By doing so, Nestle and its third-party partner will act as "equal co-creators" on any given project, he stressed. Successful companies will be given funding and a budget to pilot ideas and potentially have them taken on by Nestle.
The move is the latest in a series of initiatives driven by Blackshaw and his team to give Nestle an edge against its closest competitors, particularly in digital innovation.
He helped set up the company's "digital accelerator team", which is tasked with analysing how consumers use digital media. It has resulted in a number of brand specific innovations, including virtual reality applications that offer health advice on its Milo malt power drink in Europe. This could soon be rolled out to other brands like KitKat and Pure Life water. "Everybody needs to think way beyond product," added
The Milo example allowed consumers to use their smartphones to scan its packaging which triggered an avatar that offered health advice and performed sports tricks.
"It's almost thinking about your packaging as a form of media," Blackshaw told The Drum.
Third-party collaboration is becoming big business in itself. Accenture has predicted revenues generated by large companies in this way could rise 9% to 20% over the next five years.