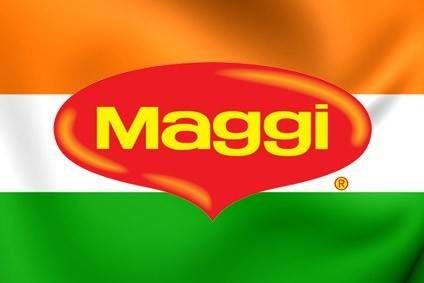 Further tests will be carried out on Nestle's Maggi noodles in India, the country's consumer court ruled yesterday (9 December).
The National Consumer Disputes Redressal Commission, which is hearing a class action suit being brought against Nestle by the Indian government, has ordered tests on 16 additional samples of Maggi noodles.
India's consumer affairs department is seeking damages of INR6.34bn (US$99m). The Ministry of Consumer Affairs, the body responsible for the litigation, sent 13 samples of Maggi noodles to accredited laboratories in October. The results of these tests are still pending.
Responding to the news, a spokesperson for Nestle India said the company is "disappointed" that the testing of a further 16 samples will be required.
Nestle was forced to withdraw its Maggi noodles and cease production in India after the Food Safety and Standards Authority of India and state food safety bodies claimed to have detected levels of lead that exceeded regulatory requirements. However, the ban was later revoked by the Bombay High Court after further testing showed Maggi noodles did not contain excess levels of lead.
The Nestle spokesperson continued: "One hundred percent of the samples tested show Maggi noodles is safe for consumption and indicate lead to be much below the limit stipulated by the regulatory authorities. This was earlier validated by the reports from three accredited laboratories mandated by the Hon'ble Bombay High Court to test the samples.
"We have always been confident of the quality of our product and had agreed to the testing of the 13 samples at government accredited referral laboratory CFTRI, Mysore at the instance of NCDRC, even though extensive testing of samples at the accredited laboratories have found the product safe."
The spokesperson also contested FSSAI claims that the product contains added monosodium glutamate to Maggi noodles, stressing that MSG is also present in natural sources. "The amino acid – glutamate – is one of the most abundant and important amino acids of proteins. It is found in all foods that contain protein, such as cheese, milk, mushrooms, ground nuts, tomatoes, and many vegetables. Maggi Noodles contains glutamate from hydrolysed groundnut protein, onion powder and wheat flour. The regulatory authorities do not stipulate any limit for MSG."
Nestle has since removed the claim "no added MSG" from its packaging but contests the suggestion that its labelling was misleading to consumers.