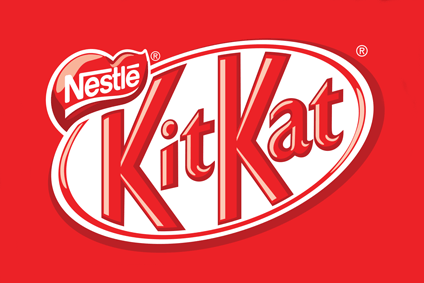 Nestle is fast-tracking "several" restructuring projects after the KitKat and Maggi noodles maker realised results from other savings programmes ahead of schedule.
The company yesterday (19 October) reported nine-month sales of CHF65.2bn (US$66.6bn), down 0.4% on a year earlier.
The KitKat maker reported organic sales growth of 2.6%, which represented "real internal growth" of 1.8%, Nestle said. Real internal growth is a Nestle metric that excludes the impact of pricing.
The nine-month figures compared to first-half organic growth of 2.3% and real internal growth of 1.4%, indicating Nestle saw its underlying sales growth accelerate between the second and third quarters.
Chief executive Mark Schneider, who took the helm in February, said the results were in line with his expectations communicated in July.
However, Nestle said it expects its full-year organic sales growth to be "around the level of the nine-month period". As Sanford Bernstein analyst Andrew Wood wrote in a note to clients: "Management guidance that full-year growth would be in line with year-to-date (+2.6%) suggests a slowdown from here."
Nestle said it plans to spend an extra CHF400-500m on restructuring and related expenses in 2017 as part of a CHF2.5bn programme from 2016 to 2020. As a consequence, the company expects its trading operating profit margin to decrease by 40 to 60 basis points this year.
"We're committed to fast execution and meaningful progress toward our 2020 targets," Schneider said yesterday on a conference call. CFO Francois-Xavier Roger added that "we are booking costs earlier than anticipated".
In clarifying the restructuring expenditure, Schneider said CHF300m was spent in 2016 and another CHF650m is expected for this year, "which means basically in the first two years we are close to CHF1bn". That leaves, "roughly speaking", CHF500m for each of the next three years.
Of the increase, a third is cash and two-thirds non-cash, Roger said. "There are some impairments that are linked to a certain number of sites that we are closing."
On a note of progress, Schneider set a target in September for an underlying trading operating profit margin of 17.5% to 18.5% by 2020, – it was 16% last year – in response to pressure from activist investor Third Point. That metric is expected to improve by 20 basis points this year, according to yesterday's earnings statement.
"We have now completed the transition to underlying trading operating profit, while maintaining full visibility of trading operating profit," Schneider said on the conference call. "We hope you appreciate the transparency and the clarity behind that concept."