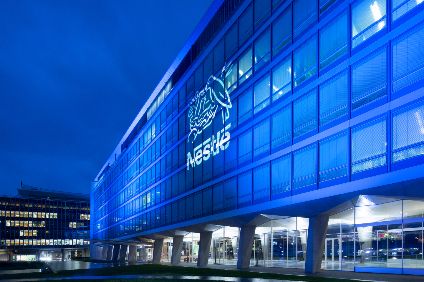 Global food giant Nestle saw sales decrease in the first half of the year, hit by divestments and foreign-exchange adjustments.
The Swiss maker of KitKat chocolate and Nescafe coffee said organic growth of 2.3% was below its expectations in the first six months, with the full-year print likely to come in at the lower half of the 2-4% range. While volume growth remains at the high end for the industry, pricing continues to be soft, the company said in its financial results published today (27 July).
Sales fell 0.3% to CHF43bn (US$45.2bn), reflecting the impact of net divestments (-2.3%, largely related to the creation of the Froneri ice cream joint venture), and foreign exchange (-0.3%). Nestle said its "real internal growth", an internal metric referring to organic growth that strips out the impact of pricing, came in at 1.4% in the first half.
"Asia and Africa confirmed their positive growth momentum", according to the statement. "Western Europe experienced a volume decline, which we consider largely transitory. North America and Latin America saw a slight improvement in organic growth, mainly driven by volume".
The company noted that the trading environment in North America was challenging, shown by weak consumer demand, particularly for confectionery. Growth was consistent for Nestle Waters, while the Chinese market remained difficult in the nutrition sector. Developed markets were overall slightly negative, the company said.
Nestle's first-half operating profit stood at CHF6.47bn, versus CHF6.48bn a year earlier. The group's underlying trading operating margin, which excludes the impact of factors including restructuring and impairment charges, was flat at CHF6.8bn. The underlying trading operating profit margin increased 10 basis points in constant currency and was stable at 15.8% on a reported basis.
Net profit rose 19% to CHF4.9bn as the previous year was impacted by a one-off, non-cash adjustment to deferred taxes, the company said. Reported earnings per share rose 19% to CHF1.58 and underlying EPS increased 2.1% to CHF1.68.
CEO Mark Schneider said: "We are pleased with our value creation progress in the first half of 2017. This includes solid operational improvements, as well as portfolio management choices and our decision to increase balance sheet efficiency".
Nestle's growth by category was led by water, coffee and pet-care products. Confectionery was the only sector to post a negative performance.
On a conference call with analysts hosted by Schneider and CFO Francois-Xavier Roger, the company said it remained committed to its global confectionery business despite putting its North American candy operations under review in June.
"We remain strongly committed to the confectionery business in other parts of the world, because we are benefiting from one very strong global brand, as you know, KitKat and then, of course, also many, many strong and iconic local brands with meaningful market shares," Schneider said.
"When it comes to the US situation, I just wanted to confirm that we have seen significant interest in our business, both from strategic and financial buyers. And, of course, while we would like to retain flexibility, when it comes to the ultimate solution and while we're open towards creative deal proposals, I also wanted to confirm that our clear priority is a straight sale of the business. The process is on track as we announced it in early June, and we hope to complete the process by the end of this year."