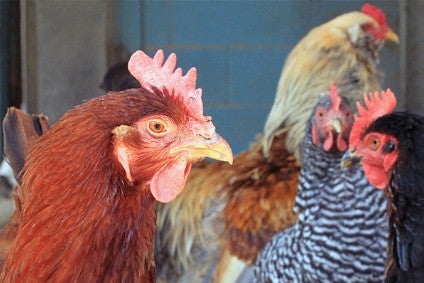 Swiss food giant Nestlé has joined forces with six other food companies to form the Global Coalition for Animal Welfare (GCAW) with the aim of advancing welfare standards throughout the supply chain.
"GCAW is the world's first global food industry-led collaboration uniting major companies and animal welfare experts working towards improving standards for animals at scale to meet consumer demand for food products from animals reared in systems that promote good welfare," according to a statement from Nestlé yesterday (26 July).
"By building relationships with like-minded stakeholders, Nestlé joins efforts to collectively address current systemic barriers to change, share best practices, as well as accelerate the development of standards and progress on key welfare issues," the listed company added.
While the names of the six other companies have not yet been disclosed, with more details expected next week, a Nestlé spokesperson told just-food: "Founded by seven member companies, GCAW represents some of the largest names in global food production and foodservice including Nestlé, with combined revenues of EUR140bn (US$165bn), and serving 3.7 billion customers per day."
Last year, Nestlé revealed it would only use cage-free eggs in its food ingredients by 2025. It has also pledged to improve conditions for chickens sourced for its US businesses and to implement similar improvements for all of its products in Europe sold under brands including Herta, Buitoni and Maggi.