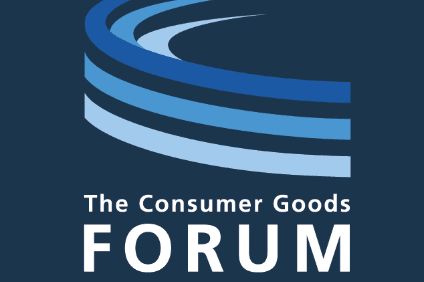 Nestlé and General Mills are among the global food manufacturers to have joined a new food waste initiative launched this week by the Paris-based Consumer Goods Forum (CGF).
The Coalition of Action on Food Waste seeks to halve the "per capita global food loss at the retailer and consumer levels", and has been joined by 14 of the world's largest manufacturers and retailers, including Tesco in the UK.
CGF said in a statement that a third of the food produced each year goes to waste, equivalent to around 1.3 billion tonnes annually, which represents a cost of about US$940bn to the global economy. In addition, wasted food has an impact on the environment and is responsible for contributing 3.3 billion tonnes of greenhouse gas emissions each year.
Ignacio Gavilan, director of environmental sustainability at the CGF, said: "Food loss is a serious global problem and it can only be effectively addressed through committed collective action. The launch of the Coalition of Action on Food Waste is a positive and important step to creating sustainable food strategies and preventing loss, and we look forward to seeing the impact the Coalition will have on the issue".
CGF is a global industry network made up of company chief executives and senior management across 70 countries. It has previously called for standardised date labelling around the world to reduce food waste given the confusion between best-before and use-by dates.
Nestlé said in a statement provided to just-food: "Nestlé supports the CGF Coalition of Action on Food Waste as we need active collaboration to halve food waste by 2030, align public reporting, and ultimately enable a transformation of our global food systems that supports people and the planet."
Mary Jane Melendez, the chief sustainability and social impact officer at General Mills, also provided a comment.
"General Mills is taking aim at global food waste by engaging capabilities and resources all across our company," Melendez said. "Through our manufacturing operations, the extraordinary household reach of our brands, our philanthropy, and our partnerships, including the CGF's Coalition of Action on Food Waste, we are fully committed to helping the food industry and society end the unnecessary waste of good food."
Other food producers that have initially joined the coalition include Kellogg, Barilla, Bel Group, McCain Foods, Ahold Delhaize and Majid Al Futtaim, along with Merck Animal Health, Metro AG and Migros Ticaret. Sainsbury's and Walmart complete the retailer line-up.
Kellogg's chief sustainability officer Amy Senter told just-food: "In the wake of the coronavirus pandemic, the number of people facing hunger is increasing significantly. We're proud to be co-chairs of the Food Waste Coalition of Action to work with our peers, customers and suppliers to tackle this important issue for people and planet."
The Coalition is sponsored at the CGF board level by Tesco CEO Dave Lewis and Max Koeune, the president and CEO of McCain Foods. The Coalition Steering Committee is co-chaired by Francisco Cordero of Kellogg and Brittni Furrow of Ahold Delhaize.
A Tesco spokesperson said: "At Tesco, we have no time for food waste. In the UK, we haven't sent any food waste to landfill since 2009 and we were the first UK retailer to publish data for the levels of waste in our own operations."