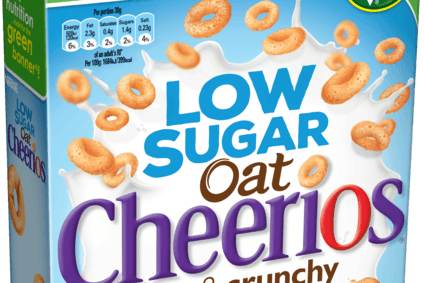 Nestle and General Mills, under their joint-venture Cereal Partners brand, have announced the launch of a low-sugar alternative to Cheerios in the UK.
The new product will contain 1.4g of sugar per 100g compared with 4g of sugar in the original offering.
A spokesperson for Cereal Partners UK said: "With sugar rising higher up the nation's public health agenda and subsequent increasing consumer and media interest, we're delighted to be responding by announcing the launch of a low sugar version of the well-loved Cheerios brand."
A statement on the UK government's website said the move built on work being done by Nestle as part of the Responsibility Deal to help people consumer healthier diets.
Public Health Minister Jane Ellison said: "With more and more families looking to swap to low sugar options, new products like this are a vital part of making it easier to make that healthier choice. I encourage more businesses to follow suit."