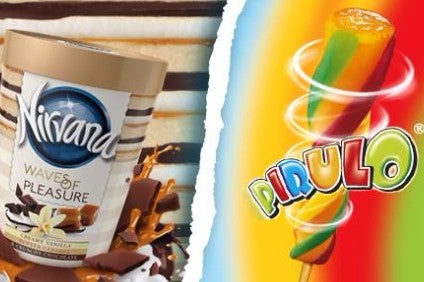 Ice cream maker Froneri, a joint venture formed in 2016 between Nestle and the owners of the UK-based R&R Ice Cream, is to close two factories in Greece and Italy.
The closures in Tavros, Greece, and Parma in Italy are part of Froneri's long-term growth strategy and follow a review of its manufacturing operations, it said in a statement.
Manufacturing units at the two plants will be transferred elsewhere, the company said without providing the target locations.
Froneri will "fully engage and consult with all employees who may be affected by this transition".
The company employs 12,500 people worldwide, with 1,000 located at its UK headquarters and three other UK sites.
In response to the closures, Froneri CEO Ibrahim Najafi, who previously headed R&R, said: "This is about investment and growth for the company as an international manufacturer and is part of the company's strategy to transform its manufacturing footprint to maintain a competitive advantage and better serve our consumers and customers."
The Froneri joint venture was launched in October covering ice cream, frozen food and chilled dairy. Its brands include Nestle, Ribena and Skinny Cow.
The new entity combines Nestle and R&R's ice cream operations in Europe, the Middle East, Argentina, Australia, Brazil, the Philippines and South Africa, according to Froneri's web site. It also incorporates Nestle's European frozen food business – excluding pizza and retail frozen food in Italy – and the chilled dairy business in the Philippines.