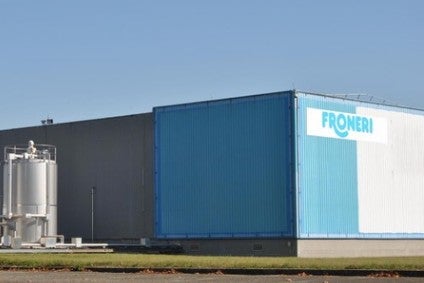 Froneri, the venture housing much of Nestle's ice-cream operations, is looking to close another plant in Europe.
The company, set up by Nestle and UK-based R&R Ice Cream in 2016, has announced plans to shut a factory in the northern French city of Beauvais. The site is set to close in March, a move that will affect more than 300 jobs at the facility.
Froneri's French business said it was "engaging a deep and comprehensive overhaul of its operations" amid a "challenging market environment, marked by increased competitive pressure".
The manufacturer insisted it had already implemented "numerous commercial and cost-saving initiatives" but said it had "continued to underperform and sustain a competitive position in a dynamic market".
"[The] structure and operating costs of the French production facilities are too high, especially within the Beauvais facility, to the point of impacting the investment in brands and the company's long-term growth," Froneri said.
Under the plans, Froneri will retain its three other manufacturing and facilities in France, ploughing EUR40m (US$46.4m) into the sites in the next two years to improve efficiency and innovation.
The company, which manufactures ice cream under licence for Nestle and other brand owners such as Mondelez International, said, overall, the programme would lead to the loss of 219 jobs as around 100 will be created at one of the three sites to be kept. Some 115 staff will see their jobs cut.