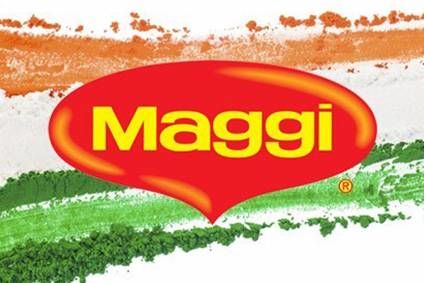 The Indian unit of Swiss food giant Nestle has been fined INR4.5m (US$69,946) by a court in Shahjahanpur over ash content in its Maggi noodles that was higher than the permissible limit.
The case dates back to 2015, when a number of Indian states banned the noodles after officials not only detected elevated levels of ash, but also lead and the food additive mono-sodium glutamate (MSG) in routine testing.
At the time, the Food Safety Standards Authority of India (FSSAI) ordered Nestle to withdraw the Maggi brand and "stop further production, processing, import, distribution and sale of the said product with immediate effect". Nestle said it was removing the noodles from shelves due to consumer confusion but insisted the products were safe.
A Nestle India spokesperson told just-food today (29 November): "While we have not received the orders passed by the adjudication officer, we have been informed that the samples are of year 2015 and the issue pertains to 'ash content' in noodles.
"We strongly reiterate that Maggi noodles are 100% safe for consumption. This appears to be a case of application of incorrect standards, and we will file an appeal urgently once we receive the order."
Back in September, Nestle opened a "food safety institute" at its research and development facility in the northern state of Haryana in response to the Maggi noodles ban. It was set up to "develop a collaborative approach towards ensuring safe food".
The Nestle India spokesperson added today: "In 2015, Nestle India and other companies had represented to the relevant authorities, via industry associations, to set standards specific to instant noodles to avoid confusion amongst enforcement officers and consumers. The standards have since been introduced and the product complies with these standards."
The Times of India reported today that a total fine of INR6.2m had been dished out by the court of additional district magistrate in Shahjahanpur, with INR4.5m levied against Nestle India, INR1.5m against distributors, and INR2m against two sellers.