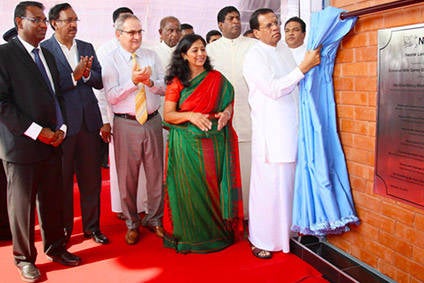 Nestle is investing in the construction of a dairy and coconut production facility in Sri Lanka.
The site, in the town of Pannala, will expand Nestle's production capacity for its dairy and coconut products.
The Swiss group manufactures over 90% of the products it sells in Sri Lanka at local facilities. It also exports lines made in Sri Lanka to over 50 countries. Nestle said that this drives "both import substitution and expansion of exports".
"We are committed to Sri Lanka and believe in the country's growth potential," said Shivani Hegde, the managing director for Nestle's Sri Lankan business at a foundation laying ceremony yesterday (16 January). "Our new investment reinforces our purpose of enhancing the quality of life of the people of Sri Lanka as it will empower the farmers we work with daily and uplift their lives."
Reaffirming its commitment to supporting local farmers, Nestle stressed it is Sri Lanka's largest private sector collector of fresh milk and "one of the world's largest" exporters of coconut milk powder.
Nestle has been expanding its production capabilities in Sri Lanka. In November last year, Nestle opened a new dairy facility in Jaffna, expanding its reach in the north of the country.