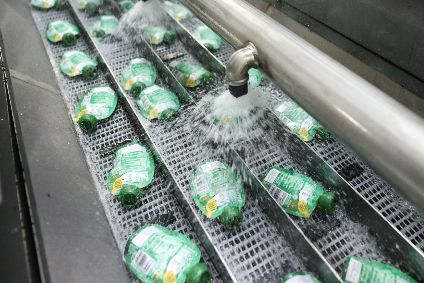 Nestlé has set up production for pouched baby-food products in China as part of a round of investment at a site in the east of the country.
At the factory in Laixi in Shandong province, the world's largest food maker has started the production of organic puree products sold in China under its international baby-food brand Gerber.
"China's baby food market is in the stage of development and rapid growth, with an estimated value of nearly CNY10bn (US$1.56bn), but the market scale is still less than one-tenth of [that of] infant formula," a spokesperson for Nestlé's business in China said. Even in big cities, the utilisation rate of baby food is less than 50%, which has great potential."
Nestlé is spending CNY200m on capital expenditure at the Laixi complex across 2020 and 2021. The site, where Nestlé started manufacturing in 1996, making dairy products, has a new innovation facility up and running to develop liquid dairy and ready-to-drink coffee lines for sale in Greater China.
Last month, Nestlé announced plans to up its spending on pet-food production in China.
In September, the Swiss giant set out a range of investment projects in China, from spending on organic grain and boosting dairy farming to launching "adult functional food" products and investing in the manufacturing of Gerber infant cereals.
The wider Greater China region is Nestlé's second-largest market by annual sales. According to Nestlé's annual report, the group generated sales of just under CHF6bn (US$6.67bn) in Greater China in 2020, down 13.4% year-on-year, or by 8.5% when measured in local currency. On an organic basis, sales in China were down at a "high-single-digit" rate.
Nestlé pointed to the timing of Chinese New Year, "declines" in out-of-home "channels" and "limited consumer stockpiling during lockdowns". However, the company added: "Infant cereals saw double-digit growth."