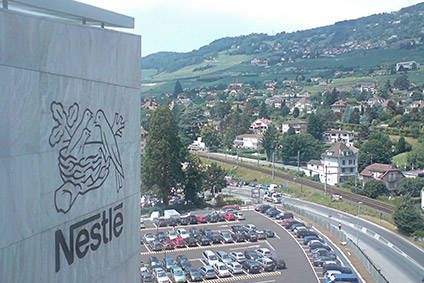 Nestle has invested in a venture-capital firm based in Mexico backing start-ups operating in Latin America.
The amount Nestlé has put into Angel Ventures has not been disclosed but the world's largest food maker said it wants to "drive the growth of food, beverage and pet care start-ups" in the region.
"We are sure that this strategic alliance will lead to the strengthening of the entrepreneurship ecosystem," Laurent Freixe, the CEO of Nestlé's operations in the Americas said. In addition, it will promote job creation, increase the level of competitiveness in young entrepreneurs and develop innovative plans that allow us to continue to revolutionise the food and beverage industry."
Set up in 2008 and based in Mexico City, Angel Ventures is focused on investments in early-stage companies and linking them with strategic investors like Nestlé.
Last year, Angel Ventures launched its second investment fund, targeted at innovative startups located in the countries of the Pacific Alliance – Chile, Colombia, Mexico and Peru. This fund is looking to close at US$100m in the first quarter of 2020.
Among the companies Angel Ventures has backed are Mexican meal-kit company Pinchef and Aires de Campo, a Mexico-based distributor of organic food.
In a joint statement, Angel Ventures founders Hernán Fernández and Camilo Kejner said: "Nestlé represents a strategic partner with which we share the vision of promoting entrepreneurs, not only through capital but also putting at their fingertips all the leadership in innovation, research and development that this company has."