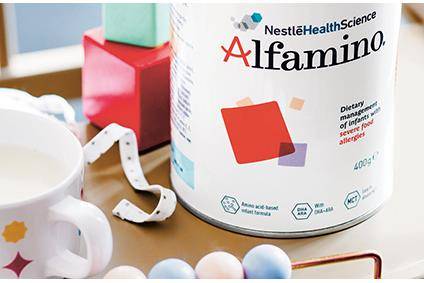 Nestle has detailed plans to invest EUR80m (US$90.7m) in its infant nutrition facility in the Dutch town of Nunspeet, where it will begin producing speciality infant formula for babies with allergies.
The factory will be expanded with an "innovative technical installation" for the production of infant specialities, the company revealed.
This nutrition range has been developed for Nestle at its site in Konolfingen, Switzerland. It targets babies with protein allergies. Nestle noted food allergies are "on the rise", with allergies in babies reaching 10% of the demographic in some regions.
Nestle said the investment will create "additional employment during the built up phase". Thereafter, it will provide "job security for the future" to the more than 300 employees currently working in Nunspeet, Nestle said.
Marc Boersch, CEO of Nestle's Dutch arm, added it confirms the importance of the factory to Nestle. "We consider that Nestle and the Netherlands has established a successful collaboration built upon the large amount of valuable expertise that is present here in the field of food technology and the inspiring Dutch innovation infrastructure. We consider our investment in the factory as an investment for a continuous fruitful connection in the future with The Netherlands," he said.