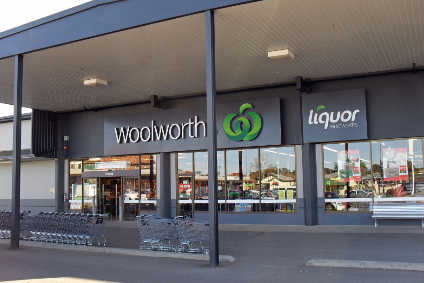 Nestlé is reportedly involved in a dispute over prices with Woolworths Ltd, Australia's largest food retailer.
The Australian Financial Review has said the world's largest food manufacturer has stopped supplying its Uncle Tobys oats and Vita Brits to Woolworths after the retailer refused to pass on a 6% price rise last month.
Can someone at @woolworths or @UncleTobys please tell me what is going on with the great porridge shortage in south east queensland?? Went to four diff shops. NOTHIN. Except that ancient grains one that no 6 year old will touch. pic.twitter.com/vdfxZZ5Wl9

— Nadine Chemali ????? (@femmocollective) April 4, 2019
A Nestlé spokeperson quoted by The Australian Financial Review said: "We have a supply issue with Woolworths which we're both working hard to resolve to make sure that they are available there soon," a Nestlé spokeswoman said on Thursday.
Multiple @woolworths stores & can't get @UncleTobys cereals?! What's the go guys? #wherestoby #buylocal #hungrykids #cerealkiller pic.twitter.com/M1444ub0VH

— Nic Britt (@nxxflickchick) April 2, 2019
Nestlé confirmed the quote when approached by just-food.
The newspaper also reported Mars pulled pet-food products from Woolworths and Coles after disagreements with the retailers on price.
In response, a spokesperson for Woolworths told just-food: "We've recently experienced some supply shortages on a small range of products. We've been working with suppliers to address the availability issues and expect to see stock returning to our shelves soon. We apologise to customers for the inconvenience."
Coles said: "An availability issue with our supplier resulted in a number of pet food products being temporarily out of stock. The good news for our four-legged customers is that products are now back on shelves at Coles."
Last week, Australia's federal government announced it would accept most of the recommendations put forward in a review of the voluntary code of conduct that sets out relations between suppliers and retailers.
Stuart Robert, Australia's assistant treasurer, said the country's government "intend to make a range of important changes" to the code, including "enhancing the good faith obligations to make it clearer and more user-friendly for the industry", "strengthening the dispute resolution procedures to give suppliers more confidence in raising their complaints and having them resolved", as well as "setting limits on acceptable conduct during price rise negotiations between the parties to restore trust and cooperation between parties".
Asked for a response to the move, Coles said: "Coles is a foundation signatory of the Food and Grocery Code and is examining in detail the Government's response to the recommendations of the review. Coles will participate constructively in the consultations process."