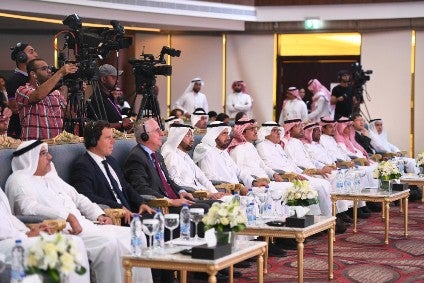 A clutch of international food giants have signed a voluntary pledge with authorities in Saudi Arabia to cut the sugar, salt and fat content in their products.
The initiative is part of the Kingdom of Saudi Arabia 2030 strategy to make food products manufactured in the sheikdom more healthy, with the local operations of global conglomerates Nestlé, Kellogg, Mars, Mondelez International, Unilever and PepsiCo among the signatories.
The Kingdom has also launched a national survey to gauge the average calorie consumption of consumers to support the campaign, which is led by the Saudi Food and Drug Authority (SFDA). Restaurants have already committed to show the calorie content on meals as part of the push.
Dr. Mohammed Al Seif, the director of the food programme at the SFDA, explained that "the strategy of organising healthy food aims at improving the nutrition value of food products and raising awareness to promote healthy nutrition patterns in the community in cooperation with the relevant authorities".
Under the initiative, which will be implemented early next year, the international food producers are obliged to clarify the amount of added sugar on nutrition labels and to put more stringent limits on the salt content in bread.
Signatories to the programme also include Coca-Cola Co., Ferrero, General Mills and FrieslandCampina, who, along with the aforementioned companies, are all members of the International Food & Beverage Alliance, which collectively works toward improving the health and wellness of consumers around the world.