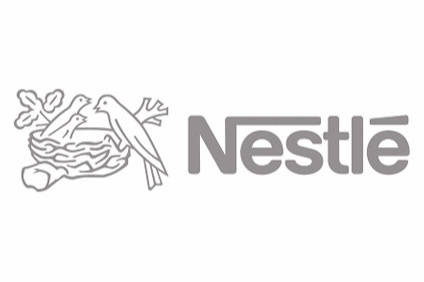 Nestle has joined forces with anti-waste charity WRAP and surplus food and household goods redistributor Company Shop in a new initiative in the UK aimed at tackling food waste at source.
The aim is to ensure more surplus food is redistributed and available for both charitable and commercial use.
The partners are undertaking site assessments to identify any opportunity to reduce food waste at the source and find ways any part-processed products can be redistributed instead of being used for animal feed or anaerobic digestion.
Redistribution organisations will now be able to access much more of Nestle's surplus.
Nestle said the method has been tested at a number of its factories and has proved to be an economically sustainable way for food manufacturers to tackle operational food waste.
The world's largest food maker and Company Shop estimate the approach will increase the levels of charitable redistribution from their UK operations by the equivalent of two million meals per year, on top of the products that already go to another redistribution organisation, Fareshare.
Andy Griffiths, head of environmental sustainability at Nestle's UK and Ireland arm, said: "As a food manufacturer, we see food waste as a very important issue for business and society. To help us reduce and find good uses for our surplus food we've been working with our partners to find innovative ways to address these issues in our supply chain but also to help the wider industry.
"The joint expertise and insight of our long-standing partners in food surplus waste have been crucial in developing a viable and scalable approach.
"By increasing the amount of food going through charitable redistribution, collectively we can make a significant impact and help people in need as well as reduce the environmental challenges associated with food waste."
John Marren, founder and chairman of Company Shop said: "We don't want to see any good food going to waste and Company Shop works hard with manufacturers and brands to help them to unlock the full potential in their surplus.
"We commend Nestle for their joined-up approach to preventing waste and we look forward to demonstrating the positive social, environmental and economic impact that can be achieved through this programme."
Research by WRAP reveals that more than half of the food waste generated by the UK manufacturing and retail sectors is avoidable.
Last week, meat supplier ABP Food Group and bakery business Hovis were named among the latest organisations to sign up to a UK pledge to cut food and drink waste in the country by a fifth by 2025.
The UK and Irish arm of hotel group Accor and industry body The Federation of Bakers are also part of the group of businesses that have joined the pledge, first announced in 2016 and which is the latest iteration of The Courtauld Commitment, a programme to reduce waste first launched in 2005. Each phase of The Courtauld Commitment has been overseen by WRAP.