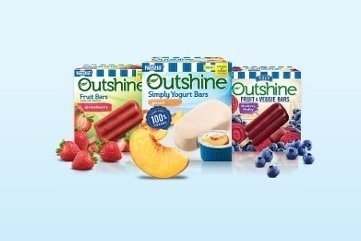 Nestle has launched a line of frozen yoghurt bars under its outshine brand in the US.
The bars are made of 100% yoghurt and blended with real fruit or fruit juice. They are available in seven flavours including strawberry, blueberry and peach. Each bar contains 90 calories, five grams of protein and ten percent of the daily value of calcium.
Outshine Simply Yogurt Bars are available in packs of four at a suggested retail price of US$4.39 at major retailers nationwide.