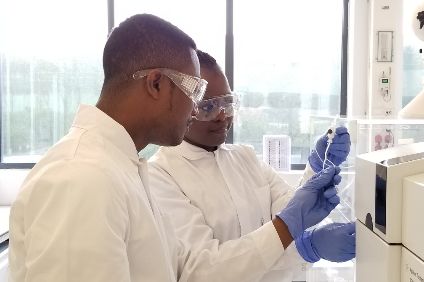 Nestlé has started what has described as an "innovation challenge" in Africa in four specific business areas.
The world's largest food maker is looking to work with start-ups and universities in six countries in sub-Saharan Africa on "environmentally friendly packaging solutions", sustainable cocoa plantlets, "affordable nutrition" and new routes to market.
The project starts in Ghana and will also take in Côte d'Ivoire, Kenya, Nigeria, Senegal and South Africa.
Stefan Palzer, Nestlé's chief technology officer, said: "There is a growing number of Africa-based entrepreneurs and local researchers with creative ideas to address issues facing their communities. This R&D innovation challenge presents for our company an exceptional opportunity to leverage the outstanding creativity, while helping to turn the most promising ideas into reality."
Those selected teams will join an accelerator programme through which their ideas could end up hitting the market, Nestlé said.
During the accelerator, the start-up and university teams will work with Nestlé's R&D centre in Abidjan in Côte d'Ivoire. They will have the opportunity to pitch their proof of concept to Nestlé management, the Swiss food giant said.