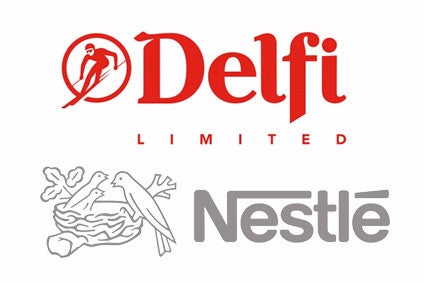 Singapore's Court of Appeal has dismissed a move by Nestle to overturn an earlier ruling in the country that said the company's trademarks on the shape of its Kit Kat bar must be removed.
Nestle has been in a trademark dispute with Singapore-listed confectioner Delfi since 2013 after the world's largest food maker issued a lawsuit over its rival's Take-It chocolate bar. The Swiss group claimed the shape and packaging of the two- and four-finger TakeIt chocolate wafer had infringed its Kit Kat trademarks.
A year later, Delfi filed its own counter-claim in a bid to register the KitKat trademarks invalid. Last November, Singapore's High Court ruled in favour of Delfi, prompting an appeal from Nestle.
John Chuang, Delfi's CEO, said: "This has been a long and drawn-out process but we feel vindicated and extremely pleased that the Court of Appeal has ruled in our favour and upheld the decision of the High Court. With this confirmation, we continue to provide all our consumers with great tasting chocolate products."
In a statement, Delfi said Singapore's Court of Appeal had backed the High Court's finding "that the rectangular shape and grooves of the chocolate bar were features that were necessary to create a functional shape for cost-effective and efficient commercial mass production and packaging". Delfi added: "They were also essential characteristics inherent
to the generic functions of a chocolate bar that consumers look for, including ease of breaking it apart for consumption."
A spokesperson for Nestle said: "Kit Kat is much loved and the iconic shapes of the two and four-finger bars, which have been used and sold for several decades in Singapore and abroad, are popular with consumers. We are naturally disappointed with the outcome, but we continue to protect and defend our intellectual property around the world."