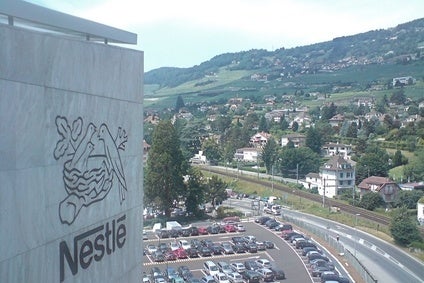 Nestle lowered its outlook for annual organic sales after reporting nine-month top-line figures that missed analyst forecasts this morning (16 October).
The Swiss food giant now forecasts its full-year organic sales will grow "around 4.5%" with "improvements in margins and underlying earnings per share in constant currencies and capital efficiency". The company had previously predicted organic growth in the region of 5%.
Nestle booked sales of CHF64.8bn (US$73.8bn) in the nine months to the end of September, versus CHF66.2bn in the prior year. The 2% decline was steeper than analysts had expected, with consensus forecasts predicting a sales dip of 0.8%. The closely watched organic growth rate also failed to meet expectations, with analysts predicting a 4.7% gain versus Nestle's organic growth of 4.2%.
Real internal growth, an internal sales measure that strips out factors including pricing and M&A, hit expectations at 2.5%. Nestle's sales miss can therefore be largely attributed to negative trends in pricing which, according to Bernstein analyst Andrew Wood, "collapsed" in the third quarter.
"It was a very strange quarter because RIG/volume was as strong as expected…the best quarter for over a year, since Q2 2014. But pricing collapsed. After strength in Q1 (+2.5%) and Q2 (+3.1%) it [pricing] fell dramatically in Q3 (+1.1%)," Wood wrote in a note to investors.
Nestle's combined Asia, Oceania and Africa division was the only reporting region that saw negative sales, down 0.5% year-on-year. Nestle said it continued to feel the negative impact of the Maggi ban in India, while the group's recovery in China was slower than expected.
"The material impact of the withdrawal of Maggi noodles in India, and the situation in China where the recovery is slower than expected, continued to affect the zone's growth significantly, overshadowing better performances elsewhere in the emerging markets and the solid growth in the developed markets."
What are the key takeaways from Nestle's numbers? Read our analysis here.