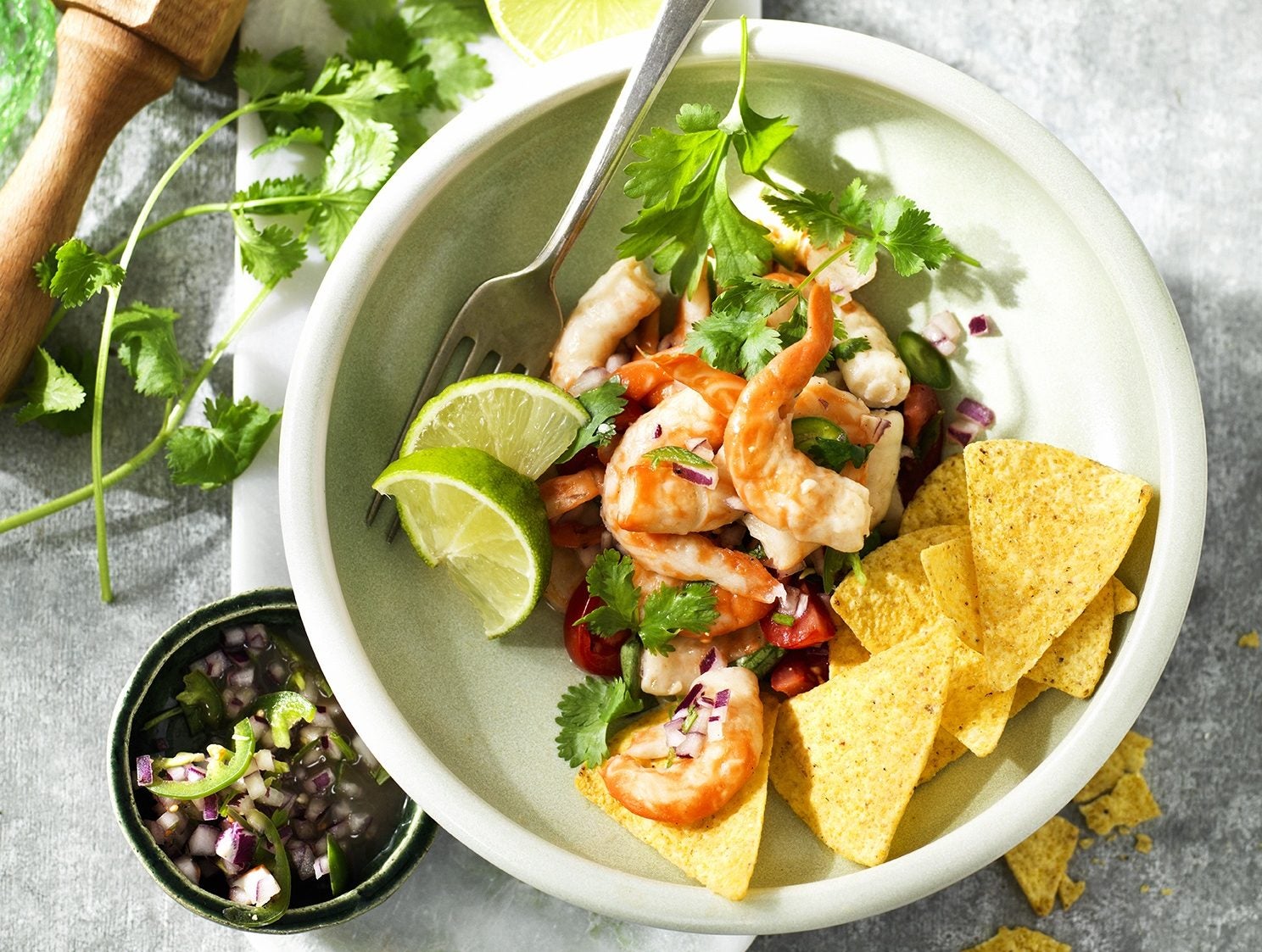 Nestlé is expanding its range of plant-based protein products with the test launch of vegan alternatives to egg and shrimp.
The world's largest food maker is trialling two products in Switzerland and Germany under its Garden Gourmet brand, an alt-egg product – vEGGie – and another option to shrimp, Vrimp.
Sold in liquid form, vEGGie contains soy protein, canola oil, omega-3 fatty acids, carrot juice for colour and "natural flavourings", Stefan Palzer, Nestlé's chief technology officer, said.
The Vrimp product is made from a combination of seaweed, peas and konjac root. Nestlé already sells an alternative to tuna, sold under the Garden Gourmet sub-brand Vuna, in Switzerland, Germany, Italy and the Netherlands.
Speaking at a briefing in London today (6 October), Palzer outlined why the company believes its egg alternative can compete with existing similar products on the market.
"What's making our product different is [its] five ingredients. We look at what some of the start-ups are using, it's a very long ingredient list and that's not what we want to have," he said. "The other differentiating factor is we are really matching the protein content of a chicken-based egg. That makes the product quite unique. And then we have a product which you can apply for very different applications. You can use it in pancakes, you can use it in baking. I think it's very important the plant-based alternative is also as versatile as the original because, otherwise, you cannot use it in many of the products."
On the Vrimp shrimp alternative, Palzer, overseeing an R&D budget Nestlé CEO Mark Schneider calls "the world's largest in food and beverage", said the company had "matched the texture, matched the taste" of conventional shrimp. "Taste is coming from nori algae, so that's one innovation which we're now bringing to the market," he noted.
However, reflecting on the category as a whole, Palzer outlined the work ahead for product developments creating seafood alternatives. "I think the whole seafood and fish space still offers ample opportunities – to get the flaky texture of a fish in a plant-based form is not easy," he said. "And that's why we need our experts and our people to work on it but there's more to come in this space when it comes to … fish and seafood."
Nestlé's product range already contains plant-based alternatives to meat and dairy products, sold in markets in North America, Europe and Asia.
Asked by Just Food if the company had a sales target for its plant-based food business, CEO Mark Schneider said: "There is no target. The target is as fast as possible growth. In terms of what it is today when you just take the one-for-one meat analogue replacements – so, a beef patty, a piece of chicken, the sausage – that is about CHF200m, growing at strong double digits but that's only the beginning of the story. When you then add the next layer – which is all our prepared dishes, like a frozen pizza that has vegetarian toppings and frozen meals that have the same ingredients that get basically improved because there were plant-based ingredients, then we're talking about CHF700m, also growing at strong double digits."
He added: "Then when you throw in as the next layer some of the dairy products, then we're talking about CHF1bn and, again, growing strong double digits. Total company size [in annual sales] CHF84bn but, again, total company, our growth goal is mid-single-digits and so strong double digits for plant-based really means that this is catching up quite fast."
Additional reporting by Dean Best.