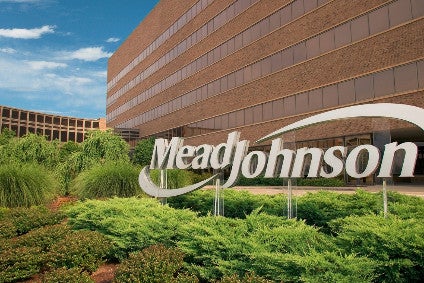 Nestle has refused to comment on a report in the US claiming the world's largest food maker is considering a takeover offer for infant formula producer Mead Johnson .
Financial news portal Street Insider said yesterday (18 January) Credit Suisse was advising Nestle on a possible move for the Enfamil maker.
"As a matter of principle we do not comment on market rumour," a Nestle spokesperson told just-food.
A spokesperson for Mead Johnson said: "As a matter of policy, we do not comment on marketplace speculation or rumours."
Takeover talk often centres on the future ownership of the US-based business, created when it was spun off from US pharma giant Bristol-Myers Squibb in 2010.
Last March, the Betaville blog claimed Mead Johnson had made contact with advisers at investment bank Lazard after Nestle and Danone had lodged interest in the company.
There was a flurry of speculation linking Danone to Mead Johnson in the autumn of 2014. At the time, analyst reaction to the prospect of the French giant buying Mead Johnson was mixed. Some industry watchers questioned whether the Aptamil maker could afford Mead Johnson without a rights issue and suggested the group should instead invest in smaller transactions, which it subsequently did.