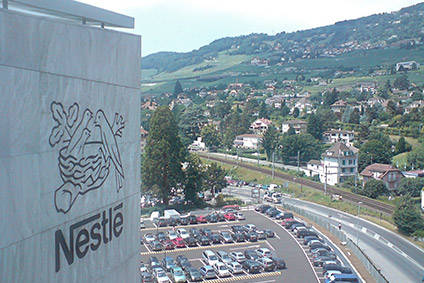 Nestle has this afternoon (27 June) announced Ulf Mark Schneider, the chief executive of Germany-based healthcare company Fresenius, as the new CEO of the world's largest food maker.
Schneider, who has been the CEO at Fresenius since 2003, is set to join Nestle on 1 January, succeeding current chief executive Paul Bulcke.
Nestle's board has put forward Bulcke to be the KitKat and Maggi maker's new chairman. Peter Brabeck-Letmathe, Nestle's current chairman, will have reached the mandatory age of retirement when the Switzerland-based group has its next AGM in April next year and the company has lined up Bulcke as his replacement.
Brabeck-Letmathe, who has worked for Nestle for 50 years, including 11 as CEO and 12 as chairman, said: "With the proposed appointment of Paul Bulcke as chairman of the board and Ulf Mark Schneider as CEO, the board has increased the company's capabilities to accelerate Nestlé's journey to become the world's pre-eminent player in the nutrition, health and wellness sector. Together with our excellent executive team, Nestlé is well prepared to face the increasingly difficult external environment and deliver on both its long-term and short-term performance goals."
The 50-year-old Schneider joined Fresenius in November 2001 and served as CFO of its medical care division before becoming chief executive in 2003. Before joining Fresenius, Schneider was group finance director for Gehe UK, a pharmaceutical wholesale and retail distributor. At present, Schneider also sits on the board of US conglomerate DuPont.
Schnieder said he was "honoured and excited to have the opportunity to join Nestle". He added: This is a truly iconic global company with a proud heritage and tremendous future prospects. With consumers around the world taking a deeper interest in their personal health and wellbeing, Nestle's industry-leading global food and beverage business positions it well for advancing the vision of nutrition, health and wellness. I very much look forward to working with the Nestle team and all Nestle stakeholders as we continue to pursue this vision."
Bulcke said: Nestlé CEO Paul Bulcke: "I'm looking forward to working with Ulf Mark Schneider for Nestle's continued success. Ulf Mark Schneider brings to Nestle a wealth of proven and seasoned professional and personal skills which will blend very well with Nestle's experienced management and company culture."