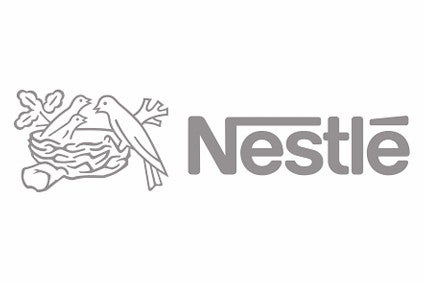 Nestle has opened a "food safety institute" at its R&D site in India, two years after the quality and safety of the Maggi noodles it was selling in the country was called into question.
The world's largest food maker said the institute, based at its R&D facility in the northern state of Haryana, has been set up to "develop a collaborative approach towards ensuring safe food".
Suresh Narayanan, the chairman and managing director of Nestle's business in India, opened the institute alongside Pawan Agarwal, the CEO of the Food Safety Standards Authority of India, which two years ago ordered the withdrawal of Maggi products over concerns about the safety of the products.
Narayanan said Nestle was "extremely happy" Agarwal had joined him in opening the "pioneering institute" and thanked him for "encouraging this initiative".
He added: "The food safety environment in India is changing dynamically and so are the consumers. There is an increasing consciousness among them on the quality of food consumed. We at Nestle, strongly believe that food has a significant influence on our health and there should be collaborative efforts between regulatory bodies and industry for catering to the health and safety of consumers."
Among the institute's functions, it will hold training programmes on food safety management, testing methods and regulatory standards.
Agarwal said: "We hope this institute will help meet India's growing demand for safe and healthy food. I believe that there is a need for such institutes to spread awareness on safe and healthy food."
Concerns over the safety of the Maggi noodles sold in India emerged in May 2015. A number of Indian states banned the noodles after officials detected elevated lead and MSG in routine testing.
On 5 June, the FSSAI ordered Nestle to withdraw the Maggi brand and "stop further production, processing, import, distribution and sale of the said product with immediate effect". Earlier in the day, Nestle said it was removing Maggi from shelves in India due to consumer confusion but insisted the products were safe.
Nestle subsequently challenged the ban in the Bombay High Court, insisting its own and independent tests did not detect high lead levels. In August, the Bombay High Court overturned the ban, pending more tests on the products.
Nestle re-started selling Maggi noodles in India five months later after fresh tests ordered by the court.
Meanwhile, according to The Economic Times newspaper, Narayanan told reporters at the opening of the institute Nestle is consolidating its product portfolio in India to concentrate on its better-performing brands.
"We are in the process of evaluating what is working and what is not. We cannot support so many products," Narayanan was quoted as saying.
Asked by just-food to confirm Narayanan's comments, Nestle's Indian office said: "The Nestle we are building is for another 100 years. We have launched over 40 new products in the last 18 months. There will be continued efforts towards innovation and renovation for meeting the changing needs and preferences of consumers. As part of our overall strategy, we'll continue to identify and support the winners that we have in the marketplace. Our focus in this market will be on entering relevant categories at the same time building a balanced portfolio to ensure secular growth across categories."