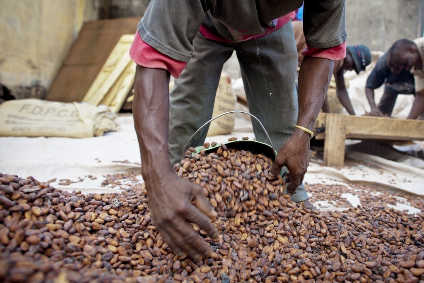 Nestlé is seeking to end deforestation associated with cocoa production in Côte d'Ivoire and Ghana.
The Switzerland-based food giant unveiled its three-pronged strategy today (5 March) – The Nestlé Cocoa & Forests Action Plan – which will focus on "forests protection and restoration; sustainable cocoa production and farmers' livelihoods; and community engagement and social inclusion".
Nestlé, which owns the chocolate brands KitKat and Aero, said it will implement the plan over the next four years, working alongside cocoa co-operatives in each of the respective countries.
The Zurich-listed firm said its plan is part of a commitment to support the Cocoa & Forests Initiative, a dual public and private partnership with the governments of Côte d'Ivoire and Ghana, along with participants in the cocoa and chocolate industries.
Alexander von Maillot, the head of Nestlé's confectionery strategic business unit, said: "Cocoa grown illegally in protected areas has no place in our supply chain. We are working to stop deforestation and the destruction of other natural habitats from our agricultural commodity supply chains, including cocoa. Addressing the issue of deforestation in cocoa is complex and is a shared responsibility.
"We welcome the Cocoa & Forests Initiative, which brings together all the relevant stakeholders and are determined to contribute to a sustainable cocoa sector where the protection of the environment is aligned with the social and economic development of cocoa farmers and producing countries."
Nestlé said it will bolster the Cocoa & Forests Action Plan during 2019 as is gathers further information from the respective parties.
In February, Nestlé said it would publish a list of its commodity sources, including those of its 15 "priority" raw materials, later in the year as a means to boost supply-chain transparency.
Today, the company revealed its cocoa suppliers in Ghana are Agroecom and Cocoa Merchants. Barry Callebaut, Cargill and Cocoanect were listed as being among its so-called tier one direct suppliers in Côte d'Ivoire. The company also published an extensive list of tier two suppliers in that country.