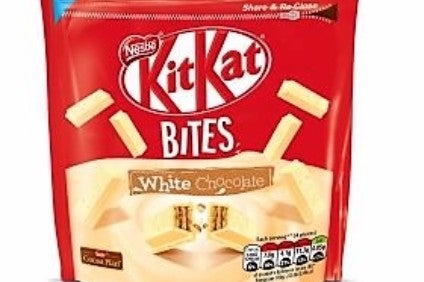 In pursuit of its ambitions to make packaging fully recyclable, food giant Nestlé plans to launch a dedicated facility in Switzerland to develop environmentally-friendly solutions.
The Nestlé Institute of Packaging Sciences will be located at Nestlé's research complex in the city of Lausanne on Lake Geneva, and will focus on "the discovery and development of functional, safe and environmentally-friendly packaging solutions", according to a statement from the owner of brands such as Carnation milk and Quality Street chocolates.
A Nestlé spokesperson declined to comment on the investment in the Vers-chez-les-Blanc facility when contacted by just-food today (6 December), and would only say the company invested CHF1.7bn (US$1.7bn – at today's rate of exchange) in R&D in 2017, with 58% of that channelled into Switzerland. The new institute will become operational by the middle of next year, the spokesperson added.
Zurich-listed Nestlé was among a raft of consumer goods companies to sign up to a new commitment on plastic packaging in October in conjunction with the UK charity The Ellen MacArthur Foundation, along with governments and NGOs.
And in September, the company announced an extension to its sustainability strategy by seeking to use recycled plastics in its European Union packaging by 2025. The aim is to incorporate between 25% and 50% of recycled plastics by then. The strategy is part of a wider objective unveiled in the spring to have 100% recyclable or reusable product packaging by the same target date.
Nestlé chief executive Mark Schneider said: "We want to be a leader in developing the most-sustainable packaging solutions for our food and beverage products. To achieve this, we are enhancing our research capabilities to develop new packaging materials and solutions. Through this, we hope to address the growing packaging waste problem, in particular plastics. We aim to minimise our impact on the natural environment, while safely delivering to our consumers healthier and tastier products."
The new institute will be part of the KitKat chocolate maker's global research organisation and will initially employ around 50 people. The company said it will work with its academic partners, suppliers and start-ups to "evaluate the safety and functionality of various sustainable packaging materials".
Research areas will encompass recyclable, biodegradable or compostable polymers, functional paper, and new packaging concepts and technologies.