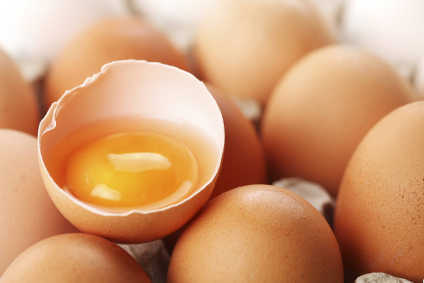 Nestle has become the latest company to commit to using cage-free eggs in its products in the US.
The group announced today (22 December) all its US food products would use 100% cage-free eggs by 2020.
Its US brands include Haagen-Dazs, Dreyer's and Edy's ice creams, Nestle Toll House cookie dough and Buitoni pasta. Eggs are also used in Lean Cuisine and Stouffer's breakfast lines.
Nestle said the move was "yet another example" of its commitment to the health, welfare and care of animals raised for food.
"Our products are in the fridges and pantries of socially-conscious consumers across the United States, and we share their belief in the importance of responsibly-sourced ingredients," said Paul Grimwood, chairman and CEO of Nestle's US arm. "The move to using exclusively cage-free eggs is one more way that we're responding to consumers and establishing a precedent for farm animal welfare."
The move follows similar announcements from General Mills who pledged to move to cage-free eggs by 2025. Kellogg has also set a deadline of 2025 for a switch to cage-free eggs.