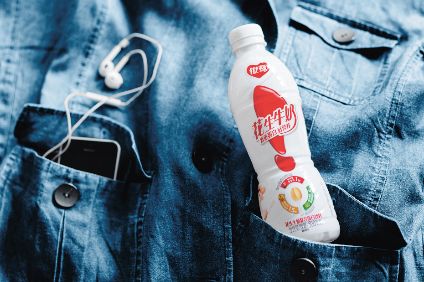 Nestlé today (24 April) announced a strategic review for its peanut-milk and porridge business in China, one of the assets in the market that had seen its future become the subject of media speculation.
The world's largest food group said it had "decided to explore strategic options" for its Yinlu unit in China. Those options do include a potential sale, Nestlé underlined.
In October, Bloomberg reported Nestlé was weighing up the options for two of Chinese businesses – Yinlu and confectionery unit Hsu Fu Chi. Nestlé acquired both businesses in 2011.
Last month, the news agency reported JPMorgan Chase & Co. had been appointed to oversee the sale of Yinlu and had reached out to potential suitors.
Both Yinlu and Hsu Fu Chi have had specific challenges, predominantly from stiff local competition, and Nestlé has been struggling to breathe fresh life into the assets.
Today's statement made no mention of Hsu Fu Chi. On Yinlu, the Swiss giant said: "The intention is to ensure the long-term growth and success of these Yinlu businesses, which had sales of CHF700m (US$717.4m) in 2019. Nestlé will retain its ready-to-drink Nescafé coffee business, currently filled and distributed by Yinlu. Nescafé is a strategic growth driver, and Nestlé will continue to invest heavily in the brand in China."
Among Nestlé's first-quarter sales figures, also published today, the company said its sales in China had fallen at a "double-digit" rate due to "a significant sales decline" for the out-of-home channel amid the country's Covid-19 lockdown and the timing of Chinese New Year.
Nestlé's said its sales in China of infant cereals and Purina pet-care products rose at a "double-digit" rate.
The statement on the Yinlu review added: "The board of directors has also reaffirmed and emphasised the strategic importance of the Chinese market for the group. Nestlé currently operates 31 factories, three R&D centres and four product innovation centres in the Greater China Region. The group has made significant capital expenditure investments in the Region and continues to see significant opportunities for further investments and sustainable growth."
Nestlé first acquired a 60% stake in Yinlu in 2011, upped that to 80% in 2017 and then to 100% in 2018. The company also bought a 60% stake in Hsu Fu Chi in 2011 – a shareholding that has stayed at that level ever since.
Greater China accounts for 8% of Nestlé's total sales, making the market the company's second-largest. Nestlé's sales in Greater China were CHF6.91bn in 2019.