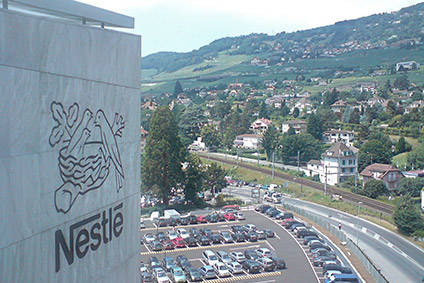 Nestlé, the world's largest food maker, today (14 February) announced it had started to weigh up the options for its Herta meats unit.
The company expects to complete the review of the assets, which include a possible sale of the business, by the end of 2019.
The deliberations cover Herta charcuterie products in France, Germany, Belgium, Luxembourg, the UK and Ireland. The products generated sales of about CHF680m (US$673.8m) in 2018. Nestlé will keep and develop the Herta-branded dough and vegetarian businesses.
The Switzerland-based food giant said the decision "underscores Nestlé's increased focus on high-growth plant-based offerings".
In recent years, Nestlé has moved to boost its presence in the market for alternatives to meat, taking its Garden Gourmet brand into new markets and, in 2017, buying US vegetarian foods maker Sweet Earth.
The news on Herta was announced alongside Nestlé's 2018 financial results. Sales rose 2.1% to CHF91.4bn, or by 3% on an organic basis.
Nestlé said its underlying trading profit rose 5.1% to CHF15.5bn, boosted by the higher sales, as well as "operational efficiencies, structural cost reductions and improved mix".
Net profit jumped 41.6% to CHF10.1bn, helped by proceeds from disposals.