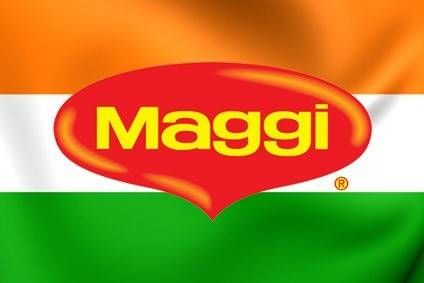 Nestle could be facing further legal proceedings in India after regulators in the state of Uttar Pradesh reportedly filed a court case with a district magistrate claiming "sub-standard" Maggi noodle samples were found.
According to local media, local food safety regulators said the case was filed after Nestle failed to respond to notices detailing the test results.
However, a spokesperson for Nestle told just-food no such notices had been received. "We have not received any notice from the concerned authorities about samples of Maggi noodles collected from Umesh Chandra, Barabanki. We have also not received any notice from the court and we have heard about this only from a media report," the spokesperson stressed.
Moreover, the spokesperson went on the offensive, emphasising the application of inappropriate testing standards had, in the past, resulted in "misleading" results. "In recent past we have come across instances where in Uttar Pradesh, standards for 'macaroni products' are being applied for 'instant noodles with seasoning' which is erroneous and misleading. Industry members, including Nestle India, have made a representation to the FSSAI to remove this confusion which is unwarranted. We categorically re-iterate that testing of 'instant noodles' against norms set for 'macaroni products' will reflect in incorrect results and wrong interpretations."
The news follows Nestle's massive Maggi recall in India which was prompted by testing that, Indian regulators claimed, detected elevated levels of lead in batches of the product.
Nestle has consistently denied these allegations and testing – by the company, independent laboratories and international food safety regulators – found Maggi products contained lead within permissible limits. The ban was overturned by Bombay's High Court and Maggi products returned to the shelves after an absence of five months.
The recall nevertheless dented Nestle's full-year results, contributing to soft sales and earnings from its combined Asia, Oceania and Africa division.
Responding to this latest accusation, the Nestle spokesperson again insisted Maggi noodles are "100% safe for consumption". The spokesperson continued: "The quality and safety of our products are non-negotiable priorities for us as we adhere to strict food quality and safety procedures at all times."