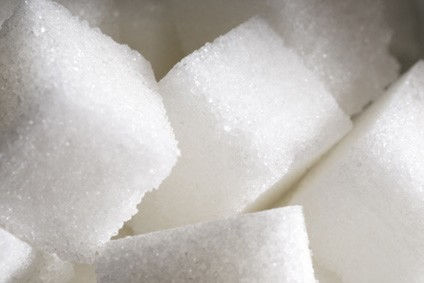 Nestle has said its researchers have developed a new process that could enable it to cut the sugar content of its chocolate products by as much as 40%.
Using "only natural ingredients", Nestle said it can "structure sugar differently" so that even when less sugar is used the tongue perceives an "almost identical sweetness".
The new faster dissolving sugar will enable Nestle to "significantly reduce" the total sugar in its confectionery products, the company noted. Nestle said it will start to use the new sugar across a range of its confectionery products from 2018 onwards.
"This truly groundbreaking research is inspired by nature and has the potential to reduce total sugar by up to 40% in our confectionery," said Stefan Catsicas, Nestle's chief technology officer. "Our scientists have discovered a completely new way to use a traditional, natural ingredient."
Nestle is in the process of patenting its findings.
The food industry has long been under pressure to reduce the amount of sugar in its products in response to the mounting global obesity crisis. Bodies like the World Health Organization have called for governments to take a tougher stance on the issue, with options including mandatory limits and curbs to marketing.
Nestle has set itself made a number of voluntary commitments on nutrition, including reducing the amount of sugar, salt and saturated fat contained in its products and increasing the amount of vitamins, minerals and whole grains offered.