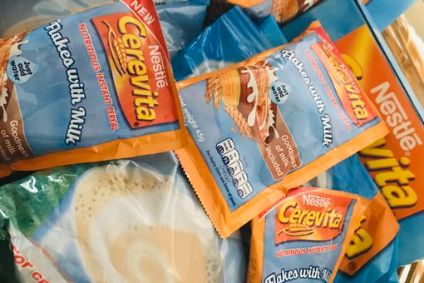 Nestlé is investing more than US$2.5m in its cereal manufacturing plant in Zimbabwe.
The Switzerland-based food giant said its investment in a new manufacturing line will immediately result in an increase of more than 30% in production terms.
It said the move will leave the company well positioned to service local demand and increase exports into other countries in southern Africa.
The capex news coincides with the launch of two products – Nestlé Cerevita Instant Sour Porridge and Nestlé Cremora with Milk – which the company said fit in with its health and wellness strategy.
The new products are also made with more than 80% local ingredients.
Eunice Ganyawu-Magwali, managing director of Nestlé Zimbabwe, said: "The milestones are aligned to Nestlé Zimbabwe's transformation plan which seeks to address accessible and affordable nutrition.
"The transformation plan, which was rolled out towards the end of 2019, is focused on future-proofing the business in Zimbabwe through import substitution, local value chain development, expanding manufacturing capacity, increasing capacity utilisation, innovation and renovation of our product portfolio focusing on use of local ingredients, digital transformation, empowering communities and leading the sustainability agenda."
Nestlé's operations in Zimbabwe date back to 1959.
just-food has asked Nestlé Zimbabwe for further details on its plans for regional expansion.