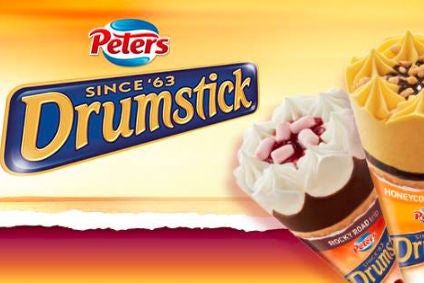 Nestle and R&R Ice Cream today (27 April) announced the formation of Froneri, an ice cream joint venture operating in over 20 countries.
Froneri will combine the companies' ice cream operations, operating primarily in Europe, the Middle East, Argentina, Australia, Brazil, the Philippines and South Africa.
Nestle and PAI Partners, the private-equity owner of R&R Ice Cream, will have equal equity stakes in Froneri.
The venture does not cover all of Nestle's ice cream interests. Markets including the US and Israel, for example, are not part of the venture although some of the group's assets outside ice cream are included. Froneri will also take on Nestle's European frozen food business – excluding pizza and retail frozen food in Italy – as well as its chilled dairy operations in the Philippines.
The deal, which remains subject to regulatory approval, comes six months after Nestle and UK-based R&R Ice Cream announced they had started talks over a possible venture. When the talks were initially announced, there was no mention Nestle's retail frozen food business in Italy would be exclude nor that the Philippines chilled dairy arm would be included.
Nestle CEO Paul Bulcke described Froneri as "an exciting growth opportunity in a dynamic category". He said: "Froneri will capitalise on complementary strengths and innovation expertise, combining Nestle's strong and successful brands and experience in out-of-home distribution with R&R's competitive manufacturing model and significant presence in retail."
R&R Ice Cream, which is owned by private-equity firm PAI Partners, manufactures branded and retailer private-label ice cream and operates in Europe, South Africa and Australia. It has licensing deals with companies including Mondelez International and Nestle.
Ibrahim Najafi, R&R Ice Cream's CEO, is set to become Froneri's chief executive. He said: "I am thrilled about the potential of Froneri and the opportunity for R&R to combine with the biggest and best food business in the world."
PAI Partners has owned R&R Ice Cream since 2013 after buying the business from private-equity peer Oaktree Capital Management.
Frédéric Stévenin, a partner at PAI Partners, said: "Froneri, through the combination of Nestlé's and R&R's expertise, and the backing of PAI Partners, is a unique and exciting opportunity for further strong growth. We look forward to further leveraging our industrial approach to ownership and strong consumer expertise to support R&R in this new venture."
Luis Cantarell, executive vice president for Nestle's operations in Europe, the Middle East and north Africa, has been lined up to be chair of Froneri's board.