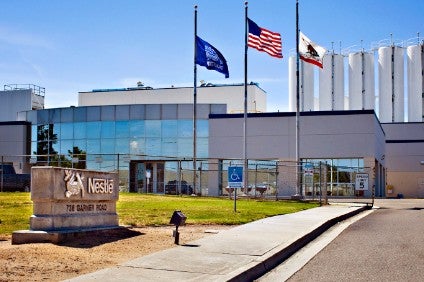 Nestle has outlined where it plans to focus its resources on trying to drive growth, including in the consumer health sector, just days after an activist investor bought a stake in the world's largest food maker and called on the business to shake up its "staid culture".
The KitKat and Maggi owner said its management and board earlier this year reviewed where its "priorities", as well as the company's capital structure, to improve the group's ability to "deliver on its value creation model".
Nestle said it had decided to focus its "capital spending" on "advancing high-growth food and beverage categories such as coffee, petcare, infant nutrition and bottled water".
The Swiss food giant will also look to expand its presence in "high-growth geographic markets" and "pursue growth opportunities in consumer healthcare".
Nestle also announced its board had approved a move to buy back shares worth up to CHF20bn. The buyback is scheduled to be completed by the end of June 2020 but Nestle said if it moves to make "sizeable acquisitions" the share purchases would be "adapted accordingly".
On Sunday, Third Point, a US hedge fund controlled by activist investor Daniel Loeb, announced it had taken a CHF3.28bn (US$3.38bn) stake in Nestle – equivalent to about 1% of shares – and called for change at the company.
In a letter to the investment group's shareholders, Third Point argued Nestle requires "a decisive and bold action plan" that addresses the "staid culture" and "tendency towards incrementalism" it says has marked strategy at the company.
Third Point suggested Nestle should also fund shareholder buybacks by selling off its 23% stake in L'Oreal as well as increasing debt levels.
The activist investor also said Nestle should continue to prune its portfolio, identifying "key pillars of growth for the future" and then "strategically reduce exposure to those that are not".
Third Point also argued Nestle should set a formal margin target of 18-20% by 2020. In its announcement yesterday, Nestle stopped short of setting a target but said: "Nestle will also continue to assess opportunities for margin improvement through targeted efficiency programmes that do not undermine the company's performance in attractive long-term growth categories."
Asked by just-food if Nestle's publication of its review had been accelerated by Third Point's investment in the business and whether the company does plan to issue a formal margin target, a spokesperson for the Nescafe owner said: "In answer to both your questions, as we have said previously we have no comment on specific shareholder requests or positions. Separate from that and in relation to the announcement today, the reason we are releasing this today is because we received regulatory approval for the share buyback programme today."