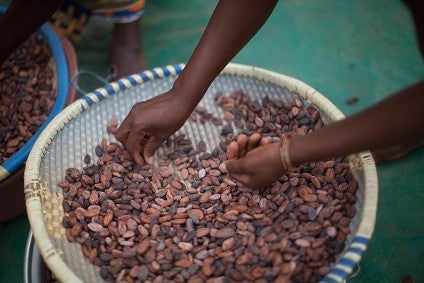 The Fairtrade Foundation has asked Nestlé to think again after the Switzerland-based confectionery giant said it will no longer source sugar and cocoa for its KitKat products in the UK and Ireland from the farmers it helps.
London-based Fairtrade guarantees farmers, many of whom are vulnerable and small-scale, get a set minimum price and a financial bonus for their ingredients.
Companies that are part of the scheme can use the Fairtrade label on their products. Nestlé has used Fairtrade-sourced ingredients for a decade but has decided to source ingredients for its KitKat chocolate bars from Rainforest Alliance-certified farmers.
In 2016, Mondelez International decided in 2016 to cease Fairtrade certification for Cadbury Dairy Milk and instead move the brand under its own sustainable sourcing programme, Cocoa Life.
Fairtrade said Nestlé's move will mean a loss of almost GBP2m (US$2.5m) in "Fairtrade premium" each year for co-operatives in Côte d'Ivoire, Fiji and Malawi, representing 27,000 small-scale producers.
"This income is a real lifeline for some of the world's poorest farmers." it said.
In a statement, the organisation said: "Nestlé and Fairtrade have made a much-needed difference to farmers' lives in the last ten years. Cocoa cooperatives have benefited from the safety net of the Fairtrade Minimum Price and the Premium has meant communities have been able to invest in classrooms, dispensaries, canteens, and programmes to help women increase and diversify their income."
It added: "Nestlé's decision will mean all future purchases of sugar will be from European sugar beet producers, meaning cane sugar farmers will not only lose the Fairtrade Premium, but could lose access to market to sell their sugar.
"Future purchases of cocoa may be from the same co-operatives, but only as part of Nestlé's own Cocoa Plan initiative, meaning no Fairtrade Premium."
Fairtrade said cocoa farmers expressed some "grave concerns" when they were first told about Nestlé's decision at a joint meeting in May.
Michael Gidney, CEO of the Fairtrade Foundation said: "We stand behind farmers as they applaud the benefits of the decade long partnership with Nestlé and as they ask Nestlé to reconsider this course of action at this time.
"We urge Nestlé – listen to farmers, do not choose this moment of global crisis to exacerbate the inequalities in the cocoa industry."
Nestlé already uses Rainforest Alliance-certified farmers on other bars such as Aero and Yorkie,
Simon Billington, global technical manager for Nestlé's confectionery business, said: "Our expanded partnership with the Rainforest Alliance underlines our commitment to sustainable cocoa sourcing throughout our global supply chain.
"We are aware that the move will have an impact on some farmers, and we are working hard to mitigate this. Nestlé will be maintaining the same level of cocoa spend for the 2020-21 season. We will be investing in a series of initiatives to support farmers and our cocoa growing communities over the next two years, including GBP1m to develop an industry-first living income pilot and a further GBP500,000 on community projects."
Billington said the company wants to continue working with Fairtrade farmers and will provide them with financial support for the coming year if necessary.
"Our successful partnership with Fairtrade is ending as we harmonise our certification for sustainable sourcing internationally. Over the last ten years, Fairtrade and KitKat, together with millions of KitKat lovers in the UK, have supported cocoa farmers in the Cote d'Ivoire. We are grateful to the Fairtrade organisation and proud of the work that KitKat has supported with them," he said.
just-food's interview pages, June 2020: "We want to transform the sector" – Mondelez's Cathy Pieters on snacks giant's Cocoa Life programme, its progress and challenges ahead