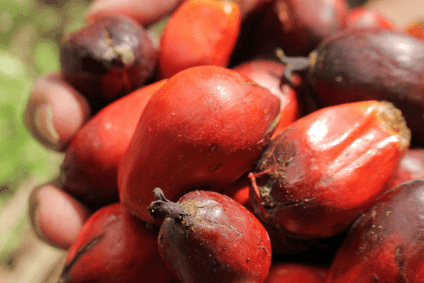 Food giant Nestlé has had its membership of the Roundtable on Sustainable Palm Oil (RSPO) suspended.
The organisation, an inter-stakeholder collaboration to develop a sustainable palm oil supply, said the suspension – effective from yesterday (27 June) – was due to a breach of the code of conduct for members.
Specifically, it said Nestlé had not submitted the required Annual Communication on Progress (ACOP) for 2016 and for 2017 submitted it without a time-bound plan.
"It is compulsory for members to communicate their commitment by submitting the ACOP reports annually as required under the Code of Conduct for Members 2017," it said.
"Existing RSPO members are required to specify steps taken last year, specific steps intended for the coming year and for the long term in the form of a time-bound plan of working towards producing or buying certified sustainable palm oil, applying any or a combination of the RSPO-approved supply chain mechanism and relevant to the scope of the member's operations."
It said Nestlé was given the opportunity to complete its ACOP report for 2017 through "active engagement", and has "declined" to submit a time-bound plan.
RSPO added that Nestlé has an unpaid overdue membership fee of EUR2,000 (US$2.308) and non-payment of membership fees is a breach of its statutes.
As a result of this suspension, Nestlé will no longer be able to vote in the organisation's general assembly or be a member of RSPO task forces or working groups.
And as several of Nestlé facilities are RSPO Supply Chain certified, membership suspension will result in suspension of certification.
Nestlé has been granted a period of 30 days to communicate its suspension to its customers. After this 30 day period, Nestlé certificates will automatically cease to be valid and trading of CSPO will no longer be available via PalmTrace.
However, the suspension has not been universally applauded, even amongst groups working towards a sustainable future.
Robin Averbeck of the Rainforest Action Network said: "A one-off action to suspend Nestle for failing to report cannot be taken too seriously when the RSPO, at the same time, allows Indofood to continue selling certified 'sustainable' palm oil produced by children, unpaid women, and exploited workers."
RSPO has faced criticism in the past – including from some major food companies – that its statements are too weak.
In a statement sent to just-food, a Nestlé spokesperson said: "We share the RSPO's ambition for improving the social and environmental performance of the palm oil sector.
"Our approaches to this do differ and we respect the RSPO board's decision regarding Nestlé's membership. We will continue our dialogue with RSPO and hope to re-qualify in the near future."