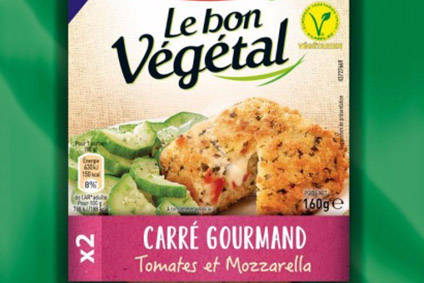 Nestle's German meat products maker Herta has launched a range of vegetable protein-based products in France to target the growing number of "flexitarian" consumers, who opt to reduce meat consumption rather than become vegetarians.
The comoany said its new Le Bon Vegetale selection – a range of ten soya, corn and vegetable-based products ranging from steaks, nuggets and meatballs – is designed to address the "profound changes in behaviour" towards healthy eating options by consumers and to cut consumption of animal-protein products.
The new range, being rolled out this month, is served up in green, transparent packaging.
Research in France indicates some 30% of the population are becoming flexitarians, 54% of which are doing so for the perceived health benefits, Nestle said.
However, Nestle said research showed more people would consider cutting back on meat-only products if they had more information about foods on offer and if there were better tasting and more varied products available.
Le Bon Vegetale is designed to "democratise what is on offer for families and provide more taste and variety", Nestle said.