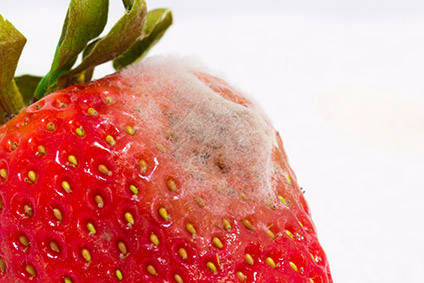 A new set of reporting requirements aimed at monitoring and managing food loss and waste was launched today (6 June), supported by organisations including Nestle and Tesco.
The Food Loss and Waste (FLW) Accounting and Reporting Standard is "the first-ever set of global definitions and reporting requirements for companies, countries and others to consistently and credibly measure, report on and manage food loss and waste", the World Resources Institute (WRI) said.
According to the WRI, food loss and waste globally costs up to US$940bn each year and food loss generates about 8% of global greenhouse gas emissions. "If it were a country, food loss and waste would be the third-largest greenhouse gas emitter behind China and the US," the WRI said, announcing the launch of the standard at the Global Green Growth Forum 2016 summit of international organisations in Copenhagen.
WRI president and CEO Andrew Steer added: "This standard is a real breakthrough. For the first time, armed with the standard, countries and companies will be able to quantify how much food is lost and wasted, where it occurs, and report on it in a highly credible and consistent manner. Now, we have a powerful new tool that will help governments and businesses save money, protect resources and ensure more people get the food they need."
The Food Loss and Waste Protocol is a multi-stakeholder partnership convened by the WRI, with partners including The Consumer Goods Forum, which represents 400 manufacturers and retailers, including Nestle, Unilever, Tesco and Australia's Woolworths. The standard also involved entities including the UN's Food and Agriculture Organization and the World Business Council for Sustainable Development.
The WRI acknowledged major companies such as Nestle and Tesco are already measuring and publicly reporting on their food loss and waste.
Michiel Kernkamp, the market head for Nestle's operations in the Nordic region, said: "We clearly see this standard as a massive, global step in fighting food loss and waste. The standard is outstanding in its setting of clear targets and in its full transparency. But maybe most of all it is outstanding as a tool where you can measure your steady progress within food loss and waste. What gets measured, can be managed. At Nestle, we will definitely also benefit significantly by using the standard to help us address food loss and waste across the value chain."