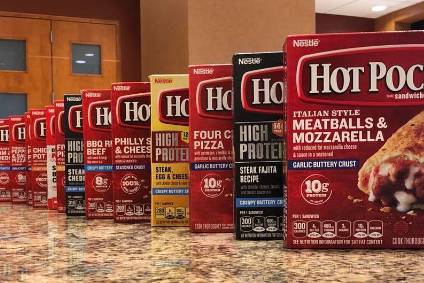 Nestlé is to up the production capacity of a plant in the US to meet changes in demand sparked by the virus.
The world's largest food maker plans to spend more than US$100m to expand its factory in Jonesboro in Arkansas, with building work to start this month.
Nestlé said the project would see a new line installed at the site to manufacture frozen sandwiches sold under its Hot Pockets brand. The site makes Stouffer's, Lean Cuisine, DiGiorno, Tombstone and Sweet Earth products.
"Consumers are embracing eating at home like never before and rediscovering the frozen category, an evolution brought on by the pandemic that is showing signs of taking hold for the long term," factory manager Mike Mahon said. "As we embrace the trend and plan for the future, we're excited to be investing in our Jonesboro factory to support our Hot Pockets business."
The company said it plans to hire "at least" 100 new staff at the site over two years.
In the first nine months of 2020, Nestlé saw its frozen-food sales rise at a "high-single-digit" rate in North America, the company reported in October. The Swiss giant is set to report is annual financial results for the year on 18 February.
Last month, Nestlé set out plans to expand a factory in the US that manufactures products for its Health Science division. The site in Wisconsin manufactures products including Gerber Good Start infant formula, Boost nutritional drinks and medical nutrition lines sold under brands such as Peptamen and Impact.