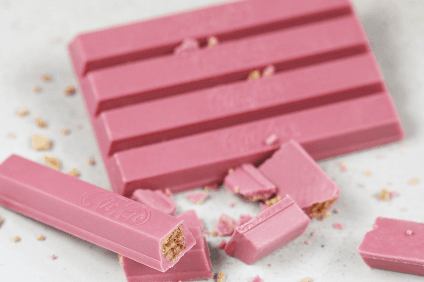 Nestlé plans to continue its trademark dispute with Mondelez International over the shape of its KitKat chocolate bar in the EU after The European Court of Justice threw out an appeal from the world's largest food maker.
The ECJ's judgement, issued today (25 July), found a previous court was right to annual the trademark.
However, Nestlé has vowed to fight on. "Today's judgement is not final and concludes that the distinctiveness of a trademark – in this case, the shape of our four-finger KitKat – does not need to be established in each and every EU country but rather globally in the EU using a variety of evidence," the Swiss food giant told just-food.
"We believe that the distinctive shape of our four-finger KitKat deserves protection and, following today's findings, the case will now be sent back to the EU Board of Appeal to examine the evidence that Nestlé has filed. We think the evidence proves that the familiar shape of our iconic four-finger KitKat is distinctive enough to be registered as an EU trademark.
For more than a decade, Nestlé and Cadbury – independently and now under Mondelez's ownership – have tussled over the rights to the shape of a KitKat.
In 2002, Nestlé applied for a trademark for the shape and four years later the EU granted the Swiss food giant its wish.
However, in 2007, the then Cadbury took legal action against the decision and the dispute has rumbled on.
Mondelez, which acquired Cadbury in 2010, said today: "As previously noted, our contention is that the shape of the KitKat bar should not be protected as a trademark throughout the European Union. We are pleased that the decision of the European Court of Justice supports our position."